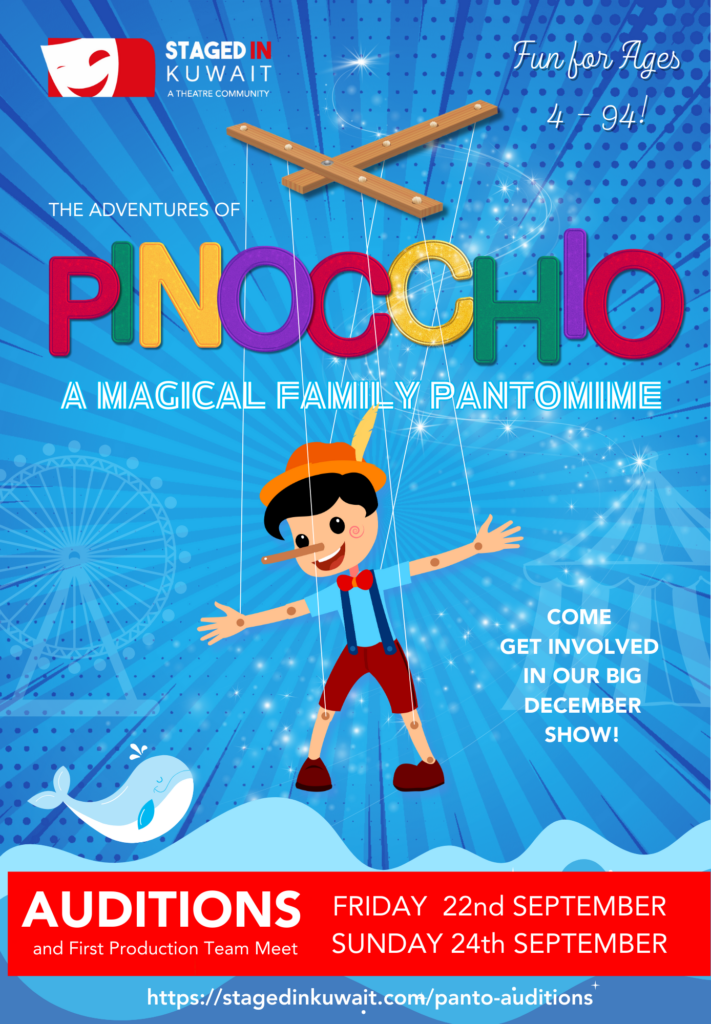 Step into the magical world of 'Pinocchio,' our 2023 Pantomime! Join us on a fantastical journey filled with laughter, music, and enchantment. Everyone "nose" this timeless tale of a wooden puppet's quest to become a real boy! But add in all the magic of a traditional British pantomime and you'll be grinning from ear to ear!
Whether you dream of playing the conscientious cricket, the whimsical Blue Fairy, or even the lovable Pinocchio himself, this production promises unforgettable experiences, new friendships, and the chance to bring joy to audiences aged 4-94!
Embrace the magic of panto and join us for 'Pinocchio' as we build the cast, crew and creative team who will deliver our December pantomime for 2023. You'll have a whale of a time!
IN A SNAPSHOT
This month we are seeking adult performers, and creative team volunteers to handle everything from design to on-the-night stage management.
Adult auditions will be held Friday 22nd (2pm), and Sunday 24th (7pm), September with callbacks on Tuesday 26th (7pm).
Rehearsals will commence from Friday September 29th.
Pre- Production meeting for those keen to join behind the scenes – 1pm Friday Sept 22nd
Mandatory Tech Weekend week will be 24/25 November 2023
Performances Nov 30, Dec 1/2 and December 7/8/9, 2023 at the GBA Theatre, Salmiya
PERFORMANCES
Performances are planned over two weekends, November 30 – December 2nd and December 7th – 9th in the sparkling Gulf British Academy theatre.
REHEARSAL COMMITMENT
Rehearsals, at our Argan Bedaya studios, will take place on Sunday and Tuesday evenings (7pm – 9pm) and on Friday afternoons from 2pm – 6pm beginning Friday September 29th. A full schedule of rehearsals will be provided upon casting and you will only be called to rehearsal when needed.

For Ensemble members, commitment will initially be just Friday afternoon rehearsals until mid November when all cast will be required at all rehearsals.
Technical Rehearsal Weekend – for all involved – will be November 24th / 25th.
Please have all calendar conflicts for the rehearsal period available to note on your Audition Form. If you are unable to make the mandatory Technical rehearsal weekend we will be unable to cast you in this production.
AUDITIONS
All roles are open for audition (character breakdowns below) as well as places for a singing/dancing ensemble.
Auditions will take place at our rehearsal studio in Sabah Al Salem (click here for a WhatsApp location pin) on the following days:
AUDITION DATES
Friday, September 22nd: 2pm – 5pm
Sunday, September 24th: 7pm – 9pm
CALLBACKS: Tuesday September 26th: 7pm – 9pm
You only need attend one audition (Friday or Sunday) You may be called back on Tuesday 26th for a final audition.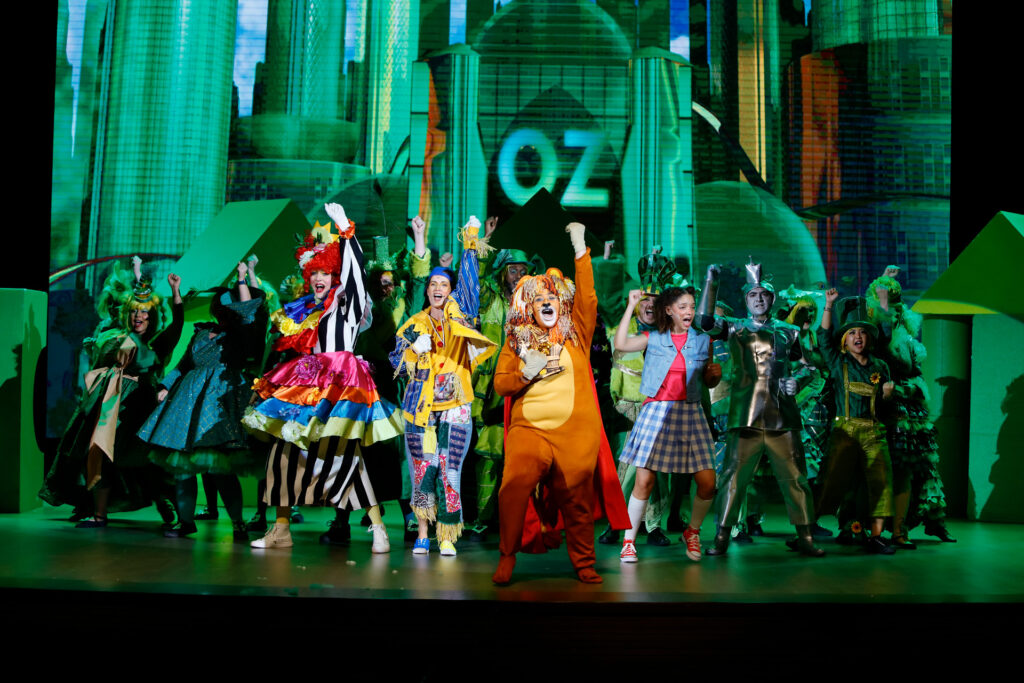 PLEASE NOTE: The auditions this month are for Adults (18+) only. AUDITIONS for the show's Children's Ensemble will take place on October 6th. Only children enrolled in our Drama Classes will be eligible to audition for the Kids Chorus. Full details will be communicated to parents ahead of the Kids audition.
AUDITION FORMAT
Auditionees should arrive for a prompt start at the beginning of the session for an introduction to the show.
You can will be asked to complete an audition form asking about prior experience and if you wish to audition for a principal character or just an ensemble role.
As a group all auditionees will be taught a short section of a vocal track and a movement/dance routine. No prior dance experience or training is necessary. Just bring confidence (and shoes and clothes that will allow you to move!)
Auditionees wishing to audition for principal character roles will be asked to sing up to one minute of a fully memorized song that showcases their voice. (Please bring a backing track downloaded to your phone to sing with. Internet connection can be spotty in the studio. Don't rely on a youtube link. Let us know if you need help sourcing a backing track fro your audition song.)
There are potential songs for all characters in the script but this is panto not musical theatre. Character is more important than vocal skill.
In addition to your prepared song, principal auditionees will be given a few vocal drills to determine vocal range and harmonizing skills.
After vocal and dance, auditionees will be asked to prepare some short scenes from the script, in duos or groups, and auditioned from these sides. (Sides are not available ahead of time.)
PRINCIPAL ROLES
PINNOCHIO – (Age 18 – 30) [F] Principal boy role. A curious, naive wooden puppet brought to life, on a journey to become a real boy
MAMMA MIA – (Playing age 40+) [M] Panto dame, comical, larger than life, local pizzeria owner looking for her newest husband
LAMPWICK – (Playing age 18-25) [M/F] Panto comic, friendly and floppy and good at physical comedy. Mamma Mia's son who befriends Pinocchio.
GEPPETTO – (Playing age 40+) [M] A kind-hearted, elderly toymaker who longs for a child and creates Pinocchio.
BLUE FAIRY – (Playing age immortal) [F] A magical being who grants Pinocchio the gift of life and guides him on his quest.
JIMINY CRICKET – (Playing age immortal) [M/F] A cheerful and wise insect who becomes Pinocchio's loyal conscience and advisor.
STROMBOLI – (18+) [M] A flamboyant and greedy puppeteer who tries to exploit Pinocchio's unique abilities. The Baddie!!
FOX & CAT– (18+) [M/F] Comedy duo. Cunning, hapless, tricksters who lead Pinocchio astray on his adventure.
PIRATE CAPTAIN – (Playing age 30-60) (M/F) Swashbuckling cameo role. Bring your best Arrrrrr!
ENSEMBLE – (18+) Italian villagers, clowns, other background characters
CHILDREN – Toys
CREATIVE TEAM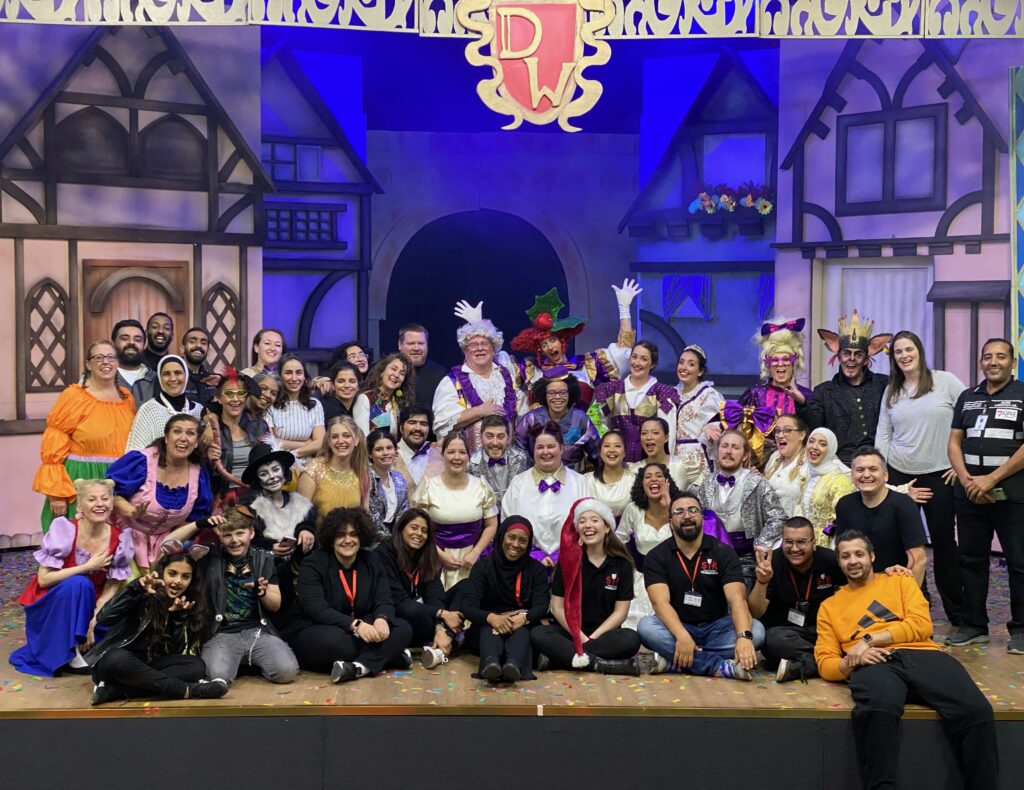 Behind The Scene Magic Makers
It takes a community to build a panto. There are a hundred ways to be involved with a production from design, build and tech to performance night. Whatever skills you have, we can use them and teach you some new ones too!
Come be a part of the team that builds another fantastic SIK panto. Seamstress, painter, prop-maker, technician, whatever you want to try your hand at – we're ready to have you. The first Pre-Production meet for those keen to get involved behind the scenes will be on Friday 22nd September at 1pm in Studio 3. Production team meetings by department will then happen weekly on Fridays.
Send us a message using the form below and let know of you are keen to join the backstage team, and we'll keep you in the loop for getting involved in all departments.
Let us know you're coming and we'll send you an email reminder ahead of the the auditions with location details etc.