FOR KIDS/TEENS
Our comprehensive drama classes for all ages are about to restart (October 2021) and we are accepting registrations for our SIK KIDS classroom here.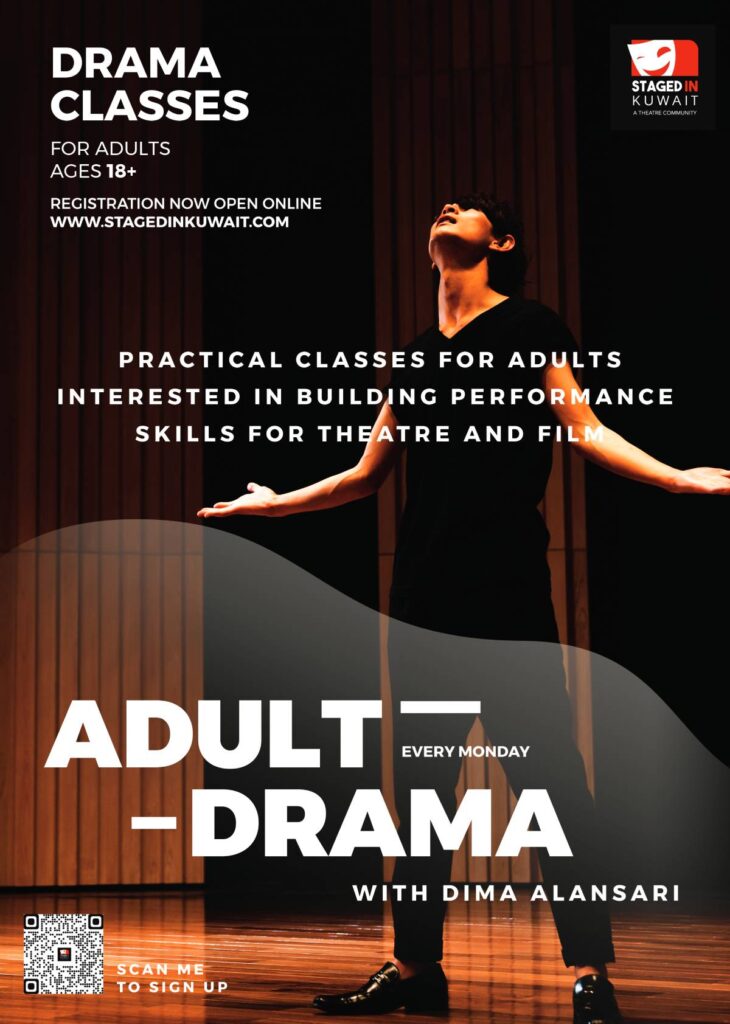 FOR ADULTS
Our adult drama curriculum will also restart in October 2021 along with our free-to-join drama performance activities which kick off in the last week of September with auditions for a November Musical Revue.
If you would like to sign up for our Monday Night Adult Drama Class please submit your name and contact details below and tell us a little about your previous experience or drama goals.
Adult Drama, led by Kuwaiti actor, director and TV host Dima Alansari, meets every Monday evening (term time) between 7pm and 9pm. Classes are 10KD per session but we ask students to commit to an eight week term minimum as students will become an ensemble cast for the duration of a term.
The course offers a comprehensive drama 101 covering everything from breathing and voice work to movement, acting for stage and screen, script analysis and theatre staging.
If you have any questions you can use the form below to both sign up or enquire. Class sizes are limited so don't miss out, sign-up early.
Enter your name, email and any questions.