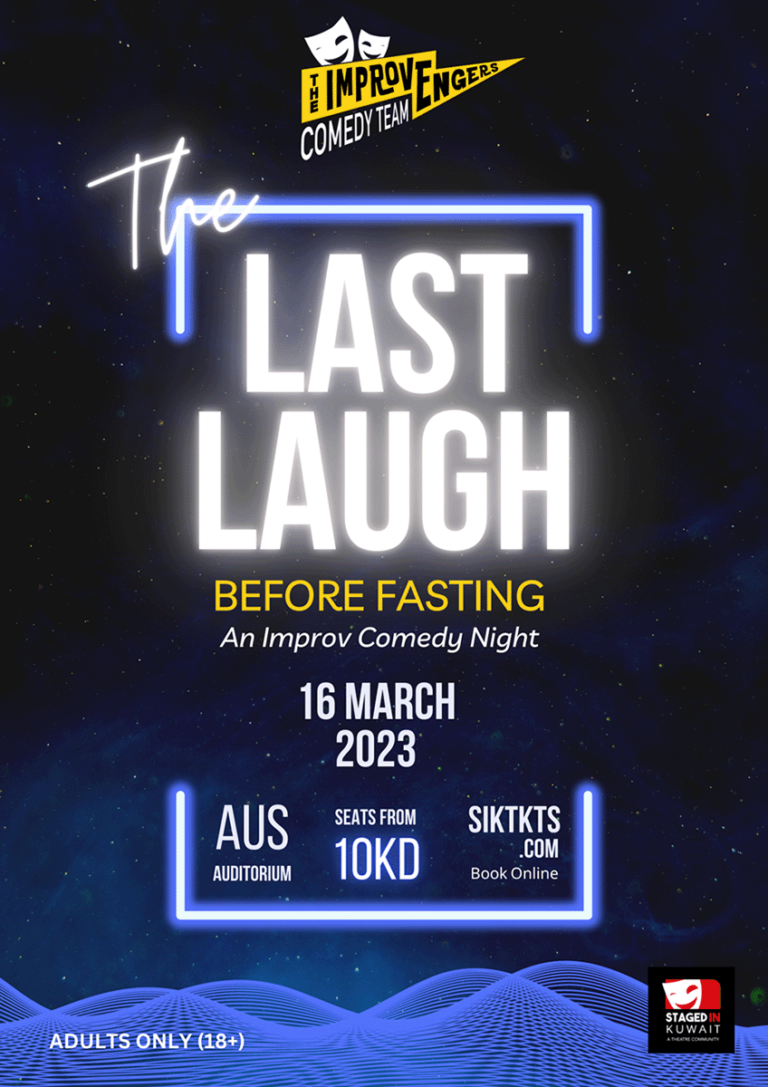 THE LAST LAUGH
Join us for one final night of IMPROV comedy on Thursday March 16th, 2023,  before Ramadan 2023.
Pit our comedy team's improv skills against YOU the audience as we try out a whole set of new games, that promise to wash away the stress of the week and maybe even raise a smile or two! It's "The Last Laugh!"
A perfect weekend unwind, or date night treat. A whole lot of fun and absolutely ANYTHING can happen!
DATE:      Thursday March 16th, 2023.
TIME:      8pm (Doors open 7.30pm)
VENUE:  American United School, Sabah Al Salem. (Map)
ADULTS ONLY (18+)
Seats from just KD 7.5 (if booked before March 1st)