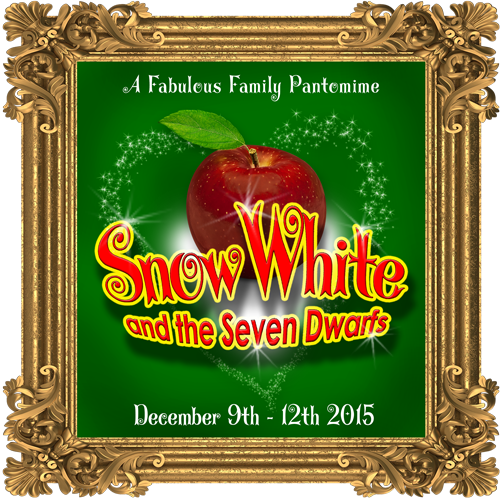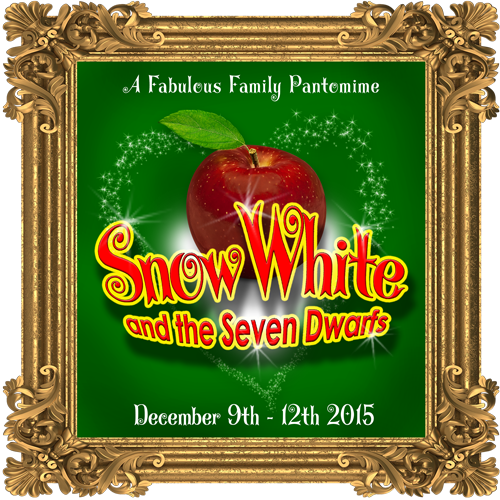 Box Office is now open for our end of year, family, spectacular. Following the sell-out success of Cinderella last December we expect tickets to fly off the shelves for this year's pantomime – a traditional British, end-of-year, show that incorporates music, comedy, magic and more woven around a classic Fairy Tale.
Panto is HUGE fun for all ages and guarantees to give you a great night of live theatre whether you are 5 or 95. (Please note that minimum age for our shows is 5 years old. Please ensure that your children know how to behave in a theatre as we will remove disruptive / noisy audience members.)
Come and meet Snow White, Prince Valiant, The Evil Queen, and the Seven Dwarfs as we turn this wonderful fairy story into a magical piece of live theatre full of laughs.
Performances are at the following times:
Wednesday December 9th – 7.30pm
Thursday December 10th – 7.30pm
Friday December 11th – 3pm and 7.30pm
Saturday December 12th  – 12.30pm and 4.30pm
Running time: 2 hours and 15 mins.
Suitable for: Ages 5 – 95
PRICES:
Tickets are 5KD / 7.5KD / 10KD based on location in the theatre. All rows are on their own riser level and all seats have a clear view of the stage.