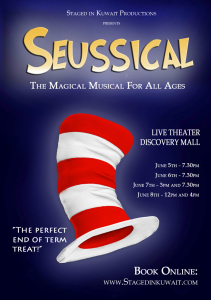 Come and meet some of the most loved characters of all time, live on stage at LIVE THEATER, Discovery Mall this June.
If you have ever smiled at one of the Dr. Seuss books, such as The Cat in the Hat, or Horton Hears a Who, you will love SEUSSICAL THE MUSICAL, a show filled to bursting with Dr. Seuss's wonderful characters including Horton, The Whos, The Grinch, Amayzing Mayzie, Gertrude & her one-feathered-tail, and many more . SEUSSICAL is one of the most popular and successful new musicals of the millennium; a delight for all ages, packed with wonderful songs, humour, colour and spectacle and guaranteed to entertain you be you four or ninety four.
The all star SiK cast includes some of the favourite faces from this season, including Hassan Rawas as Horton the Elephant, Carly Stark as Mayzie, Stacy McDonald as Gertrude, Luke Zaccaro as the Mayor of Whoville and Jake Al-Dookhi as the Cat in the Hat. An ensemble cast of almost forty complete the production line up, promising you a hugely entertaining afternoon or evening of theatre filled with magic, melody and Seussian mayhem.
Treat yourself, your family, or friends to a truly special musical event to end the school year.
Seats are 7.5KD each, except on Preview night when seats are just 5KD.
Full performance dates and times are as follows:
Wednesday June 5 – 7.30pm (Preview night – all seats 5KD)
Thursday June 6  – 7.30pm (All seats 7.500 KD)
Friday June 7 – 3pm and 7.30pm (All seats 7.500 KD)
Saturday June 8 – 12 noon and 4pm (All seats 7.500 KD)
Book Online Here!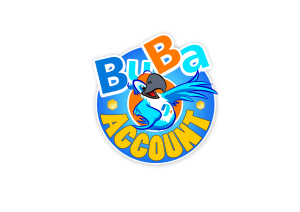 BuBa account holders from Burgan Bank, look out for a special Seussical offer this week from BuBa and grab some discounted tickets while stocks last!
Burgan Bank's BuBa kids account is our platinum sponsor on this production.