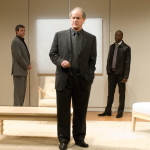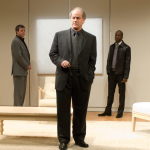 SIK are planning to revive the wonderful comedy by Yasmina Reza that last played in Kuwait in 2002. The comedy, which raises questions about art and friendship, concerns three long-time friends, Serge, Marc, and Yvan. Serge, indulging his penchant for modern art, buys a large, expensive, completely white painting. Marc is horrified, and their relationship suffers considerable strain as a result of their differing opinions about what constitutes "art". Yvan, caught in the middle of the conflict, tries to please and mollify both of them.
We are auditioning for the three man cast on Saturday January 12th between 4pm and 6pm at the SIK Studio. There is no need to prepare anything, you will be asked to read from the script. Actors of all ages from 25  – 60 are welcome.
Performance dates are to be confirmed but are scheduled for the last week in February before the Liberation Day weekend.
http://www.youtube.com/watch?v=Cx8JGO8aLxs
Questions? Contact the director using the form below.
[fusion_builder_container hundred_percent="yes" overflow="visible"][fusion_builder_row][fusion_builder_column type="1_1″ background_position="left top" background_color="" border_size="" border_color="" border_style="solid" spacing="yes" background_image="" background_repeat="no-repeat" padding="" margin_top="0px" margin_bottom="0px" class="" id="" animation_type="" animation_speed="0.3″ animation_direction="left" hide_on_mobile="no" center_content="no" min_height="none"][gravityform id="2″ name="Contact SIK Productions" title="false" description="false" ajax="true"][/fusion_builder_column][/fusion_builder_row][/fusion_builder_container]