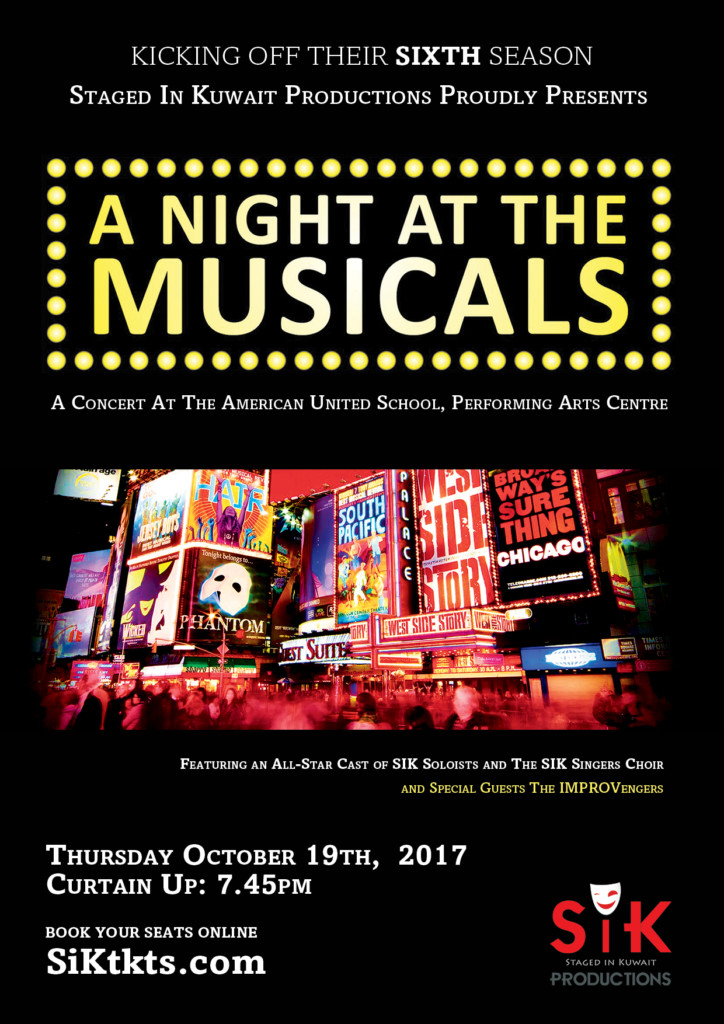 Box office is now open for our night of Musical Theatre, to be staged at the beautiful Performing Arts Centre, American United School.
Come and join an all-star SIK cast of soloists, the SIK Singers choir, and special guests 'The IMPROVengers' for an enjoyable evening of Musical Theatre hits.
Tickets are all one price – to kick off our sixth season – and so the sooner you book the better your seats. That said, all seats at the AUS Theatre are excellent!