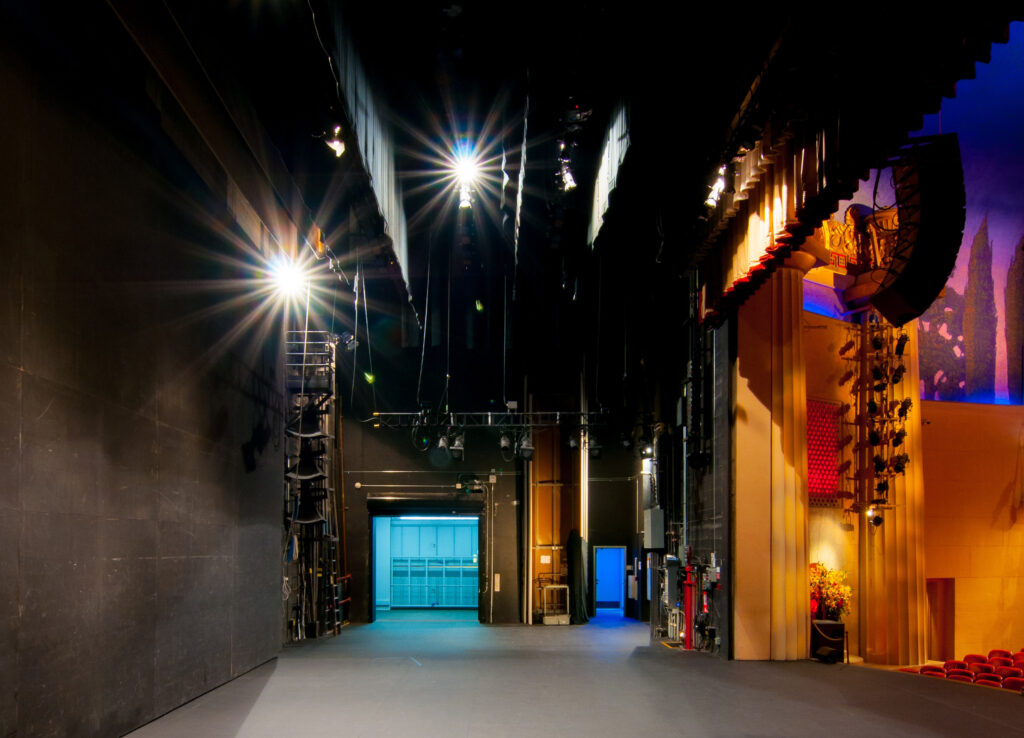 Creating theatre doesn't just need actors, singers and dancers. We are always in need of creatives, technicians, and crew to help us stage our productions.
If being in the limelight isn't your thing you can still be a massively valuable part of our community by volunteering your skills behind the scenes.
Here are just some of the ways you can get involved with Staged in Kuwait offstage.
Stage Crew

Moving scenery, Opening/Closing the curtains, Managing backstage props. On show night you are in-charge backstage!

Set Designers

Every production starts with a blank stage. Creative designers work with the director to make it "Magical"

Prop Designers / Builder

From Pumpkins to beanstalks, everything used on stage needs to be designed, built and maintained.

Set Construction / Painting

Once the set is designed we always need hands on deck to help turn the design into a reality

Front of House

Tearing tickets, seating guests, serving teas and coffees. Our FOH team are the people who ensure our customers are happy.

Lights and Sound Operators

Buttons, knobs and levers and an eye or an ear for detail. Manning the microphones or the lights so everything sounds and looks good on the night is a skill you can pick up and learn with us.

Graphic Designers

Poster and Brochure Design for productions and social media images. We always need creative designers to help us make our productions look as professional as possible

Costume Designers

Every show needs a style. Colour palettes, silhouettes and fabrics are all designed and chosen by someone. Could it be you?

Tailors / Seamstresses

Sewing, stitching, alterations and finishing. Your skills with the costumes make a production shine!

Directing / Choreographing

Placing the actors on stage and making them move is a whole lot of fun. If you have a flair for movement we need you!

Sponsorship Champions

Help us raise funds to make our productions bigger and better. Have you got connections? Are you a great Salesperson? We are always looking for people to help generate extra income to stage shows in the community.

Producers

Love excel sheets, and keeping a ship sailing smoothly along. A show's producer manages all the pieces and helps keep our volunteer crews on track from first audition to closing night. Great Producers are project managers. They see all the pieces, and help ensure they fit together.
These are just some of the ways you can get involved behind the scenes. Backstage roles often come with less time commitments than onstage roles as you don't need to attend every rehearsal. You can work on your own schedule up until show week – keeping the show's producer abreast of progress in your department.
So what are you waiting for!? Come join the busiest community theatre in Kuwait as we embark on our tenth season. Use the from below to contact us and tell us what area interests you. We can't wait to hear from you and get you involved.
Enter your name, email and any questions.