The SIK Comedy team are back on stage on Thursday November 20th at Live Theater following a hugely well received September gig. This time the Improv team will include some of their own sketch comedy, plus at least two stand up sets from local comedians. […]

It's almost panto time! "Oh Yes It Is!"  Book early to avoid disappointment!

DECEMBER 3|4|5|6 at The Performing Arts Centre, TES, Salmiya.

This year's traditional pantomime that promises to be another treat for the whole family. Come and join us for a show full of magic, […]
Choose a newsletter or sign up for both and never miss another SIK event.  
Great community theatre is a combination of a great community and great theatre. Here at SIK we take both seriously - making having fun into an art form.
It takes a community to make a community theatre group work, and we are proud to have the largest social media community of any drama group in Kuwait. Whether you are an avid audience member or an aspiring actor – there's a place in our Community with your name on it. Let's be social!
Are you looking for drama classes in Kuwait. Want to improve your skills or learn some new ones? SIK now offer stage craft and acting classes for children and adults All classes are  led by a drama professional with over twenty years experience in the business. To find out more about SIK acting workshops and classes
click here
Shows of the highest quality.

Open Auditions. No Pre-Casting.

A sociable and friendly team.

Opportunities to gig for cash.

Build your confidence. 

Improve your performance skills.

Get discounted SIK show tickets.
Congratulations everyone with a wonderful show, from the actors to the costume & makeup all played their part. Well done!
Now that's what you call a panto! Thank you to all the SIK team for all your hard work in keeping this great British tradition going in Kuwait.

Our adult drama classes and workshops combine theatre games, improv, character and script work. Students work with a director to develop their core theatre skills and learn new ones. Classes take place on Monday evenings. Timing is flexible based […]
At SIK Kids our classes and workshops combines theater games, improv, costume play and character creation with music and theater related art projects. Students form their own "theatre company" for the term, write scenes and short […]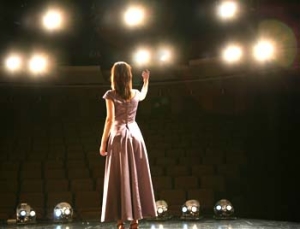 Monday evening at SIK is Adult Acting Class. The course starts on September 15th. For more information, course fees and registration information please visit http://stagedinkuwait.com/10685/acting-for-adults/