It's time to confirm place(s) for our Spring Term of classes at SIK Kids. Places in our classes are limited but you now have first option to get your child(ren) into the class that best suits you for the term ahead. Please don't leave it too late. We always fill up fast!
Our Spring Term runs for 12 weeks from the week of January 15th through April 12th. Half Term week alings with National / Liberation Day, the week commencing February 26rd. (Check out the full year's term dates here.)
If you are already registered you can now confirm your child(ren) in a class for the new term. Simply click the button below, choose a set in your preferred class, and pay a 20KD deposit per child.
You will need the Registration ID number for your child included in the email that brought you here. (Haven't got one? Start Here!)
Please Note: If you are not sure which age group to register your child in please contact us by Whatsapp or using by email here.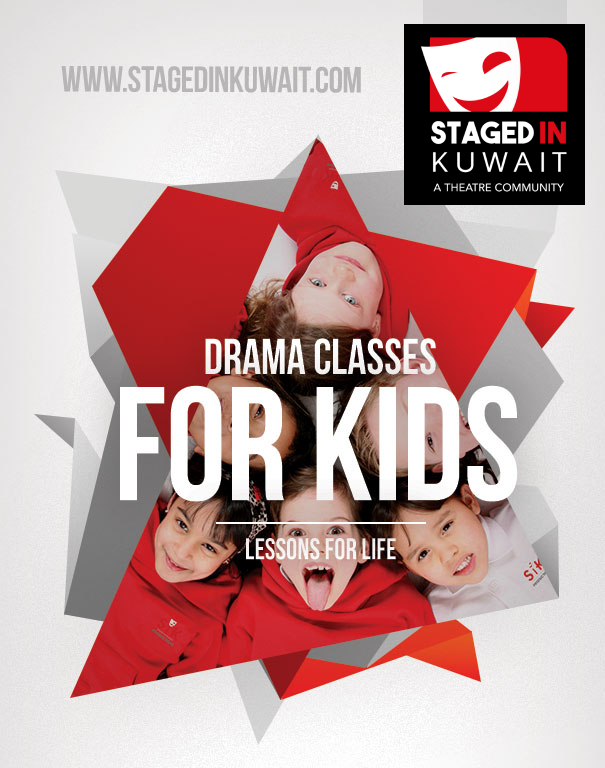 CLASS FEES – SPRING 2022
Term fees (for the 12 week term) are 120KD. A 20KD deposit is payable to secure a place.
The balance is payable either as a (10% discounted) lump sum of 90KD, after the first class in September; or as 100KD spread over three payments in September (30KD) , October (30KD) , November (40KD). The choice is yours.
For parents wishing to enrol multiple children we offer a 25% discount for 2nd and subsequent students from the same family. Your September invoice will reflect the adjusted total.
Please note that deposits are non-refundable and we do not offer credits for classes that are missed during the term.
CLASS SCHEDULE
4 – 5 Year Olds – Sundays (4pm – 5.15pm)
6 – 8 Year Olds – Mondays OR Wednesdays (5pm – 6.30pm)
9 – 11 Year Olds – Mondays OR Tuesdays OR WEDNESDAY (5pm – 6.30pm)
12 – 16 Year Olds – Sundays OR Tuesdays (5pm – 6.30pm)
If you wish to enrol students aged 16+, please contact us for details of available classes.

BOOK NOW!
To get started, click the button above and select an available seat in the relevant class, just as if you were booking tickets for a show.
Got Questions?
If you have any other questions before selecting a seat and paying the deposit for your child(ren) please do not hesitate to contact us by email or Whatsapp. (Or check out our FAQ here)
Finally, please do not share this page with other parents. If you have friends who wish to register their children please direct them to https://stagedinkuwait.com/4kids. This page is only for parents already on our waiting list, who have already been assigned a Student Registration ID.
FREQUENTLY ASKED QUESTIONS
Can my child TRY one class before I register?
The short answer is No. Drama is all about getting out of your comfort zone and the first class is usually a little uncomfortable for new students so isn't always a fair reflection on how much they will enjoy the sessions once they have settled in. A 20KD deposit is required to reserve a seat in a new term, and the term balance is due after the first class. If you wish to cancel after the first class you can notify us and we will release your child's space to our waiting list from session 3. They are free to attend sessions 1 and 2 as you have paid for those classes.
Should my child bring anything to class?
Comfortable clothing, closed-toe shoes and a water/juice bottle is all that is needed. If you want to send a small snack for your child to enjoy mid session break-time that is also welcome. Please try to avoid children bringing toys and extra items to class that may get lost, forgotten or broken.
Can I pay monthly like last year?
Yes! After paying the deposit to secure your child's spot in the term, we will invoice you after the first session in September (30KD), October,(30KD) and November (40KD). If you wish to pay the whole term's balance in September you will receive an extra 10% discount making the total due 90KD.
Are there any discounts for multiple students?
Yes! 25% off for additional children from the same family. Term fees for a single child are 120KD. For 2 children it is 210KD, for 3 children, 300KD.
I want my child to change class days?
If seats are available in the new class we can switch your booking to the new class before term starts. Once term has begun we cannot change a student's class.
Will the students get to be in a show?
Our classes are skills based sessions focused on keeping all students engaged and active. While there will be opportunities for small end of term showcase performances to family, sessions are not focused on rehearsing for a show. SIK Kids students will, however, have the opportunity to audition for roles in SIK productions, such as the December pantomime, when required. These are free to join but will require additional time commitment for rehearsals.
Can I get credits if my student misses a week?
Students will be working as a team during the term and regular attendance is important. We are not able to credit parents for missed sessions or refund fees paid. If a child misses more than two session consecutively without notice from the parent their spot will be cancelled (unless term fees are paid in full) and offered to the waiting list without refunds.
How can I cancel?
Please notify us by email if you wish to cancel a subscription, or be removed from our mailing list.
My child had a problem in class – who should I contact?
Do not hesitate to contact us by email, Whatsapp or phone. Your class teacher's contact details will be sent out with your registration email.