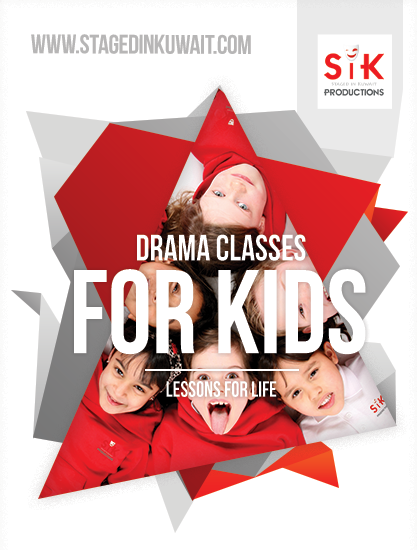 All of our live activities were put on hold in March 2020 but we have still managing to inject a little drama into the lives of our SIK Kids through online activity courses during the pandemic.
Live, from the safety of students' own houses, we successful staged two recorded shows, ('The Show Must Go Online', and 'Super Happy Awesome News') and SIK Kids most recently presented a LIVE performance across Zoom/Youtube of 'Scenes from Quarantine'.
Our next course dates will hopefully see a return to the live classroom in October 2021 and will be announced soon.
If you would like your children to get involved with us, sign up below.
We run weekly courses in age categories as below:
DRAMA STARTERS: 4 – 5 year olds
SIK KIDS: 6 – 8 year olds / 9 – 12 year olds
SIK TEENS: 13 – 15 year olds
SIK YA (Young Adult): 16 – 18 year olds (Practical drama studies for IGCSE and A'Level drama level students)
SIK Theatre: Courses and Shows for ages 18+
REGISTER NOW!
Interested  in registering your child for future courses? Please use the form below and you will be at the top of the queue as soon as a course becomes available.
SIK Kids fees are 40KD per child per month. Courses run weekly with up to two sessions per week based on age group. All classes for under 18s are held between 4pm and 6pm, Sunday to Wednesday. (All adult activities take place between 7pm & 9pm during the week or on Friday afternoons 2pm – 6pm.)
A full schedule of timings for your child's weekly sessions will be provided upon registration.

All our classes run from our rehearsal villa in Fintas, Block 4.