We are delighted to welcome the Young Shakespeare Company (YSC), from London, back to Kuwait for an evening of Shakespeare unlike any other.
Following sell out productions of Macbeth (2017) and The Tempest (2018), the YSC return to Kuwait for our fourth Shakespeare in Education tour in January 2023.
After a week touring local schools and universities, the final, gala performance on Thursday, February 2nd will see the YSC team transport the audience inside the mind of William Shakespeare as they introduce the genius of his writing, and perform an hour long version of Twelfth Night, one of his greatest comedies.
The evening kicks off at 7pm with a cocktail and canapé reception in the AUS atrium followed by the performance at 7.45pm.
Don't miss this opportunity to see one of the UK's best Shakespeare companies bring the Bard to life, right here on stage in Kuwait.
Brought to you by: The American United School and Staged in Kuwait.
Cocktails, Canapés and Gala Performance Tickets start at just 10KD.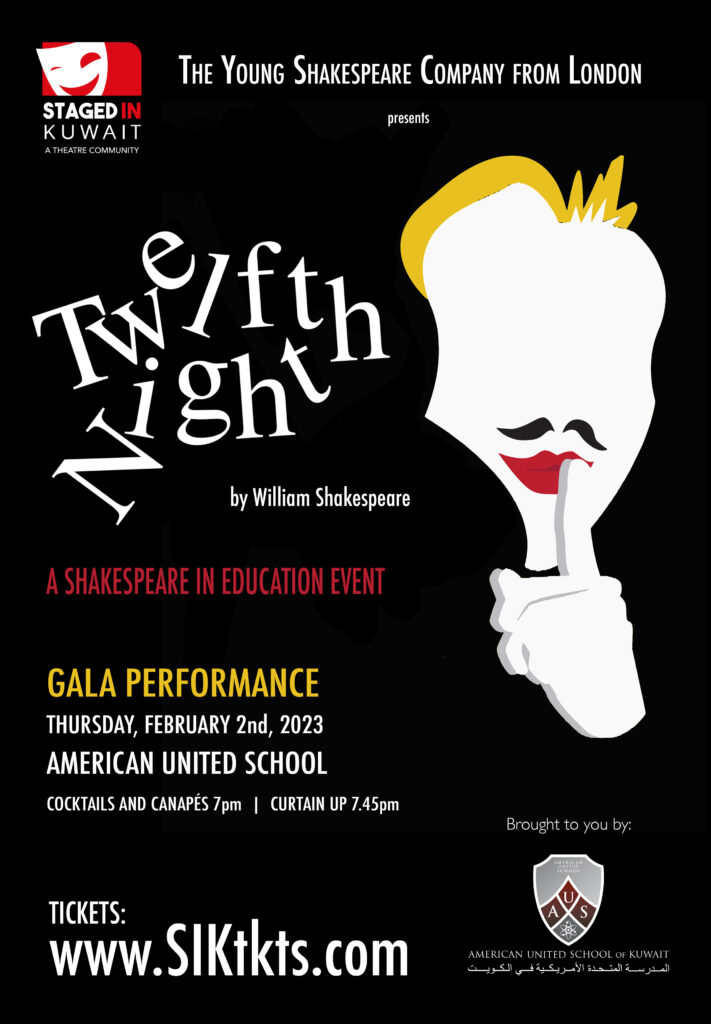 DATE:      Thursday, February 2nd, 2023.
TIME:      Doors Open 7pm for Cocktail and Canapé reception 
Show starts 8pm
VENUE:  American United School, Sabah Al Salem. (Map)
Seats from KD 10.
Brought to you by:
The American United School