Discover, Devise, Dazzle: Your Summer on Stage!
Make this summer an unforgettable one for your child at the Staged in Kuwait Summer Drama Camp, "ACTING UP!" in partnership with Argan Bedaya. 
With a perfect blend of fun, creativity, and skill-building, we provide a dynamic environment where children can explore the magic of theatre and film, while fostering their self-confidence and team spirit.
Our two-week camp sessions run Sundays through Thursdays, from June 18 to June 29 and from July 2 to July 13, and are designed to accommodate the unique energy and interests of two age groups: 6-11 years and 12-18 years. 
In either age group, your child will immerse themselves in a variety of engaging activities, from inventive drama games to exciting film and live performance projects.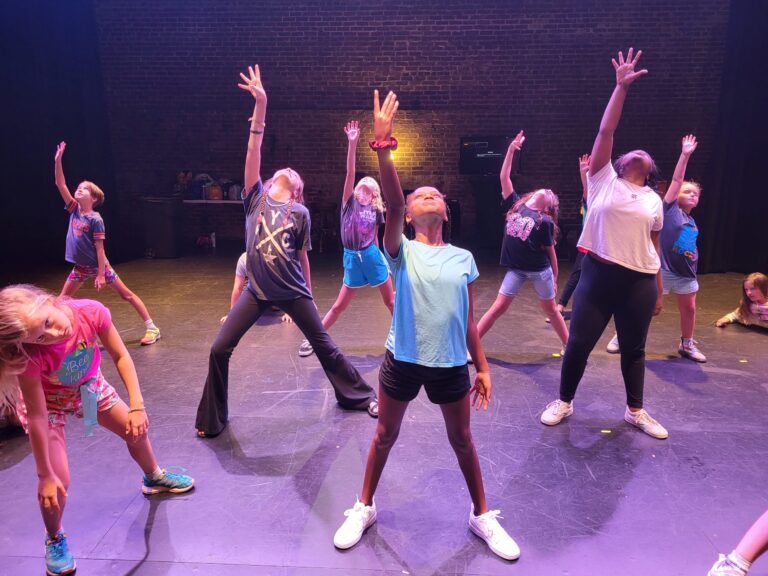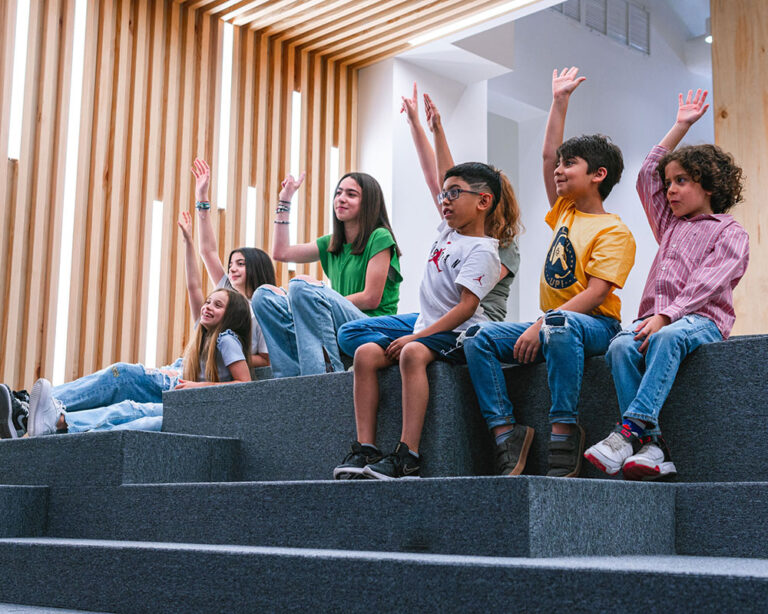 Watch Your Child Transform with Confidence and Creativity this Summer!
Throughout the camp, professional instructors will guide participants in developing their performing skills, from improvisation to character creation. They will also encourage them to harness their creativity as they devise a show from scratch, culminating in a vibrant live performance and film showcase to family and friends on the last day of each camp. 
This unique, hands-on experience allows our campers to experience every aspect of theatre production, from behind-the-scenes planning to the thrill of the spotlight
"A Summer Adventure in Drama and Performance Awaits!"
Camp sessions are daily over two weeks, from Sunday to Thursday, 9am – 2.30pm. All sessions will take place at the beautiful Argan Bedaya facility in Sabah Al Salem where camp members will become part of the vibrant, growing community centre making memories and building friendships in inspiring surroundings.
At our "Acting Up!" summer camp, your child won't just learn about film and theatre – they'll live it and have a whole lot of fun along the way.
 Sign up today and let their drama journey begin!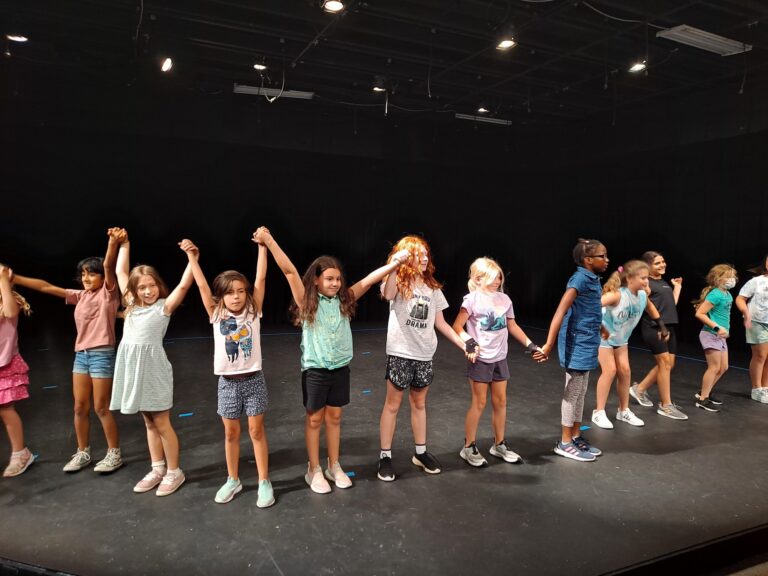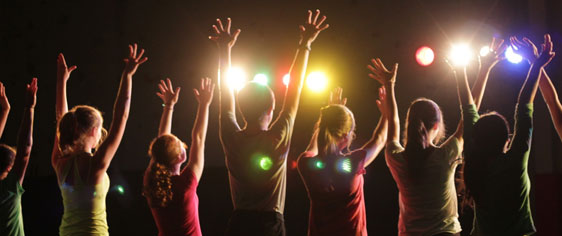 **9:00 AM – 9:30 AM: Warm-Up Activities**
Start the day with fun, energizing activities to get the creative juices flowing. These might include drama-based games or ice breakers that also help build social skills and camaraderie among the participants.
**9:30 AM – 10:30 AM: Acting Fundamentals**
This session focuses on teaching the basics of acting, like expression, posture, and voice modulation. Young actors will participate in simple skits and improvisational activities to practice these skills.
**10:30 AM – 10:45 AM: Snack Break**
A break for the children to rest, hydrate, and enjoy a healthy snack.
**10:45 AM – 12:00 PM: Storytelling and Character Creation**
In this module, children will learn the art of storytelling. They will create their own unique characters and weave interesting narratives around them.
**12:00 PM – 12:45 PM: Lunch Break and Free Play**
Children can enjoy their packed lunches and socialize with their peers. After eating, there will be a period of supervised free play in one of Argan Bedaya's many exciting sports and play areas.
**12:45 PM – 1:30 PM: Set Design and Prop Making**
This hands-on session allows children to express their creativity by helping design and create the set and props for their end-of-camp performance.
**1:30 PM – 2:30 PM: Rehearsal and Review**
The day ends with a rehearsal for the upcoming performance. The instructors will review the day's lessons and give a preview of the next day's activities.
RESERVE A PLACE TODAY!
The engaging daily camp schedule is designed to not only teach children about drama, film, and theatre but also provide a fun, interactive environment for them to explore their creative potential, make friends, and create unforgettable summer memories.
Camp fees per child are 225Kd per two-week camp, or 390KD for all four weeks (2 camps).
A 25% discount per child is applicable for siblings registering together.
Camp is Sunday to Thursday 9am  – 2.30pm.