UPCOMING EVENTS FROM YOUR THEATRE COMMUNITY
We are still searching for the perfect cast for our May production of 'Mamma Mia!' and this Friday is your last chance to come get involved at our open auditions!


Females aged 17 - 25 and males aged 38 - 45 are especially welcome to come try out for principal roles, plus an open call for male and female singers (ages 18+) wishing to join the ensemble for this fun production.


Come get involved - it's a whole lot of fun!
(Performances will be end of May / early June.)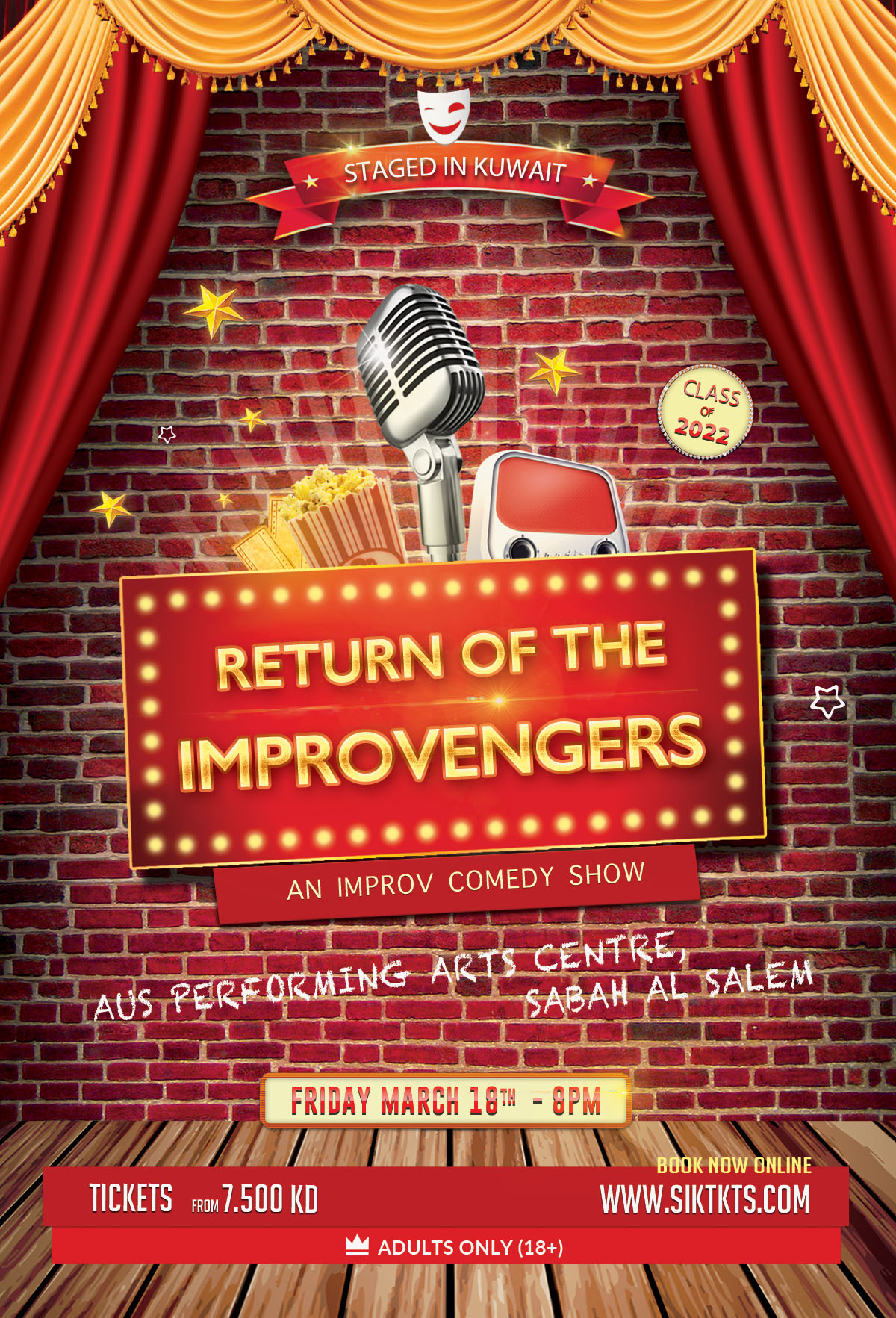 Join us for a night of IMPROV comedy as our brand new team takes to the stage to deliver a live improv show for the first time in 2 years.

Come help us blow away the cobwebs as we pit our comedy team's improv skills against YOU the audience! It's the perfect weekend unwind, or date night treat. A whole lot of fun and absolutely ANYTHING can happen!


DATE/TIME: Friday March 18th, 2022 – 8pm
VENUE: American United School,
Sabah Al Salem. (Map)
AGES:

Adults only (18+)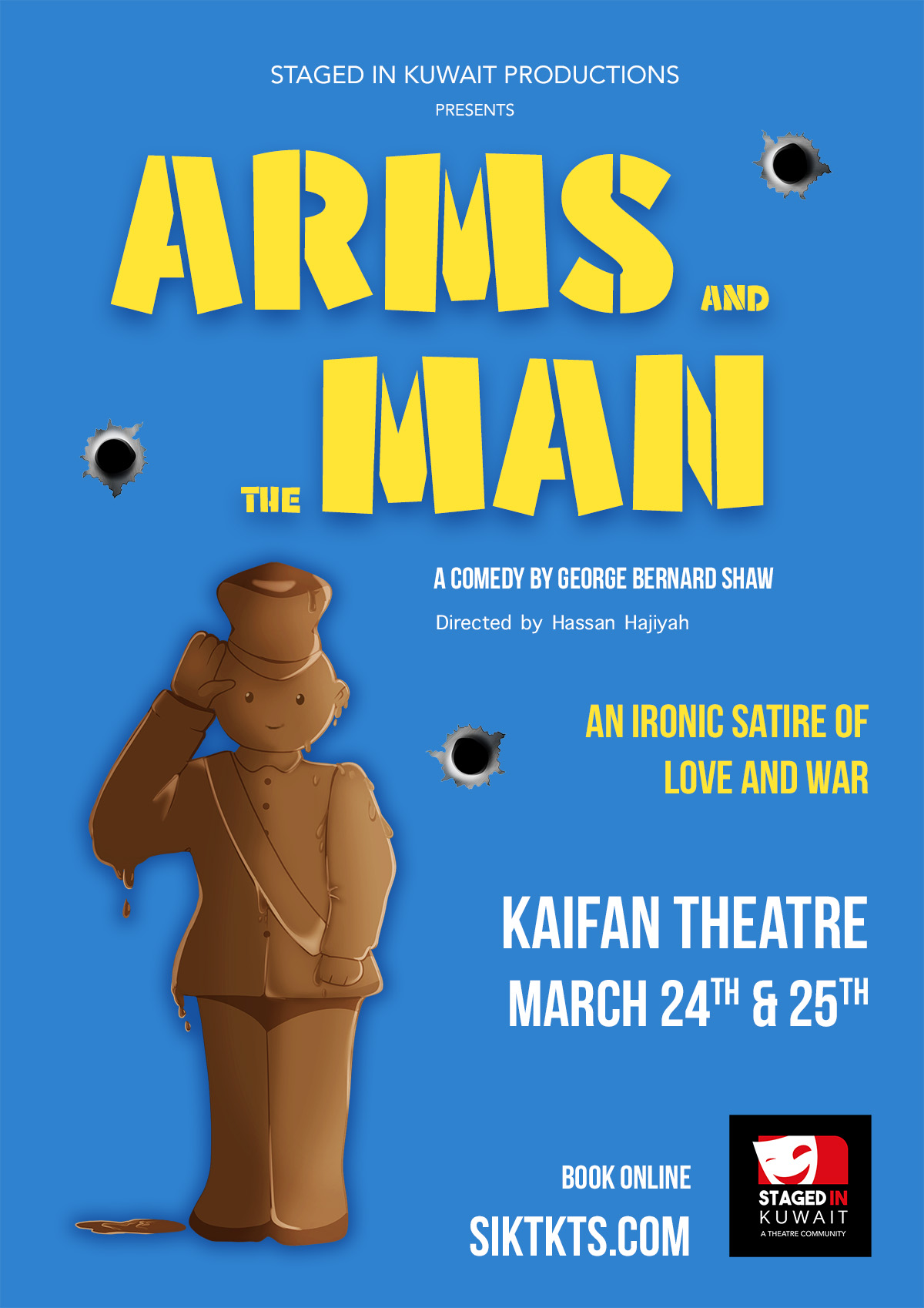 When an enemy soldier breaks into Raina's room seeking refuge, her life is turned upside down. After all, her father is an army major, and her fiance, a dashing war hero. This charming and funny George Bernard Shaw comedy was first produced in 1894, and has been on Broadway six times since.
Hassan Hajiyah directs this timely production for Staged in Kuwait and tickets are available now.


DATE/TIME:

March 24th and 25th – 8pm
VENUE:

Kaifan Theatre (map)
AGES: 12+