We're back for Season 6
...but we can't do it without you!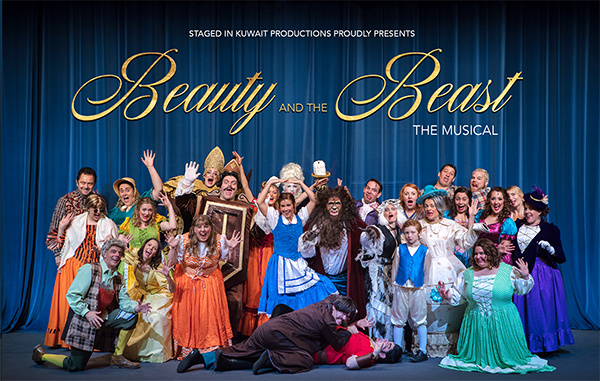 Beauty and The Beast - May 2017
Kuwait's leading English language community theatre group closed season five on a high with a fantastic, sell out, production of Beauty and the Beast. So what's in store for Season Six? Well, we have a few surprises up our sleeve ready to share with you when the season kicks off at our Welcome Lunch on Friday September 15th.


To be the first to know what's on the schedule for the year ahead you'll have to join us then! But here's a sneak peek!
Shows
Shakespeare in Education.
Stage Musical.
Summer Family Show.
Special Interests
Contemporary Choir.
Improv Comedy.
Stand Up Comedy.


Education
SIK Kids Drama. (6 - 15yrs)
Adult Drama Classes.
One on One Training.


DRAMA EDUCATION
FOR KIDS Registration closes soon, (September 6th), for this term's SIK Kids drama classes. Do you have children who want to grow their confidence and performance skills in a creative environment? Sign them up now!


FOR ADULTS Are you looking for a fun, once weekly activity as a 'grown up'? Why not join us in our Adult Drama Skills classes and learn how to build your confidence and performance skills. Our evening class meets once a week on Mondays. SIGN UP!
There's no such thing as a free lunch?
There is! We want to welcome you to the start of season six by feeding you (for free) and getting you excited about all the acitivites we have planned for the year ahead. Come and learn what shows we have scheduled. When you can audition. Meet other theatre inclined friends. Find out how to get invovled behind the scenes. Meet your drama class leaders. Whatever you want to know about SIK - this is the event to find it out. Friday September 15th at 12.30pm
ANY QUESTIONS...
If you have any questions please don't hesitate to contact me by reply email. I look forward to hearing from you and building another exciting year of live theatre and stage events with you, here in Kuwait.


Staged in Kuwait Productions