'An Evening With The Tempest' - April 12th, 7pm.

Hi [subscriber:firstname | default:Theatre-goer]!


There are just two weeks to go until Staged in Kuwait brings you a night with London's Young Shakespeare Company. On Thursday April 12th we're hosting a one night only, gala performance at The American United School - "An Evening with Shakespeare's The Tempest".


Don't think Shakespeare is for you? Think Again! The YSC are masters at bringing the bard to life as they take you inside the text with an entertaining master class, followed by an abridged performance of the play. It will be a brilliant evening with one of Shakespeare's most magical scripts, so don't miss it!


The VIP evening kicks off with a canapé welcome reception in the AUS courtyard at 6.45pm (catered by Al Wazzan Catering and La Parisienne) before you take your seats in the beautiful AUS auditorium for a truly entertaining eveni

ng with The Bard at 7.15pm. (The performance ends at 9pm)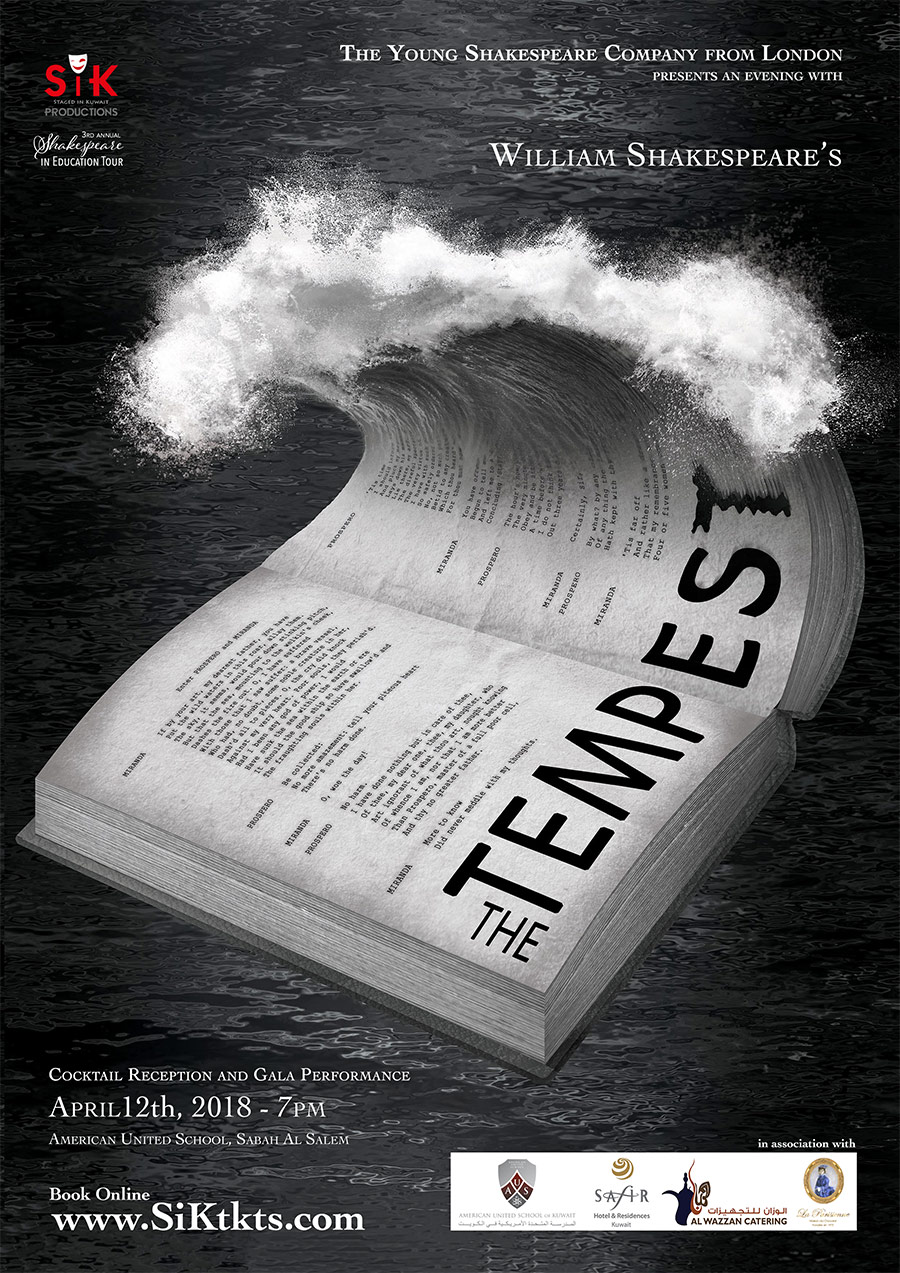 ** Brought to you in association with United Education Company,
Mezzan Holding Co. and Safir Hotel and Residence. **


We really hope that you join us for this extra special evening. Tickets are open to all (ages 13+) but seats are limited. Use our online booking portal, choose your favorites, and checkout securely through TAP Payments.


The Staged in Kuwait Productions Team