LONDON'S YSC RETURN TO KUWAIT WITH 'THE TEMPEST'
Hi [subscriber:firstname | default:Theatre-goer]!


We're writing with the exciting news that tickets are now on sale for our third annual Shakespeare in Kuwait event. On April 12th, London's Young Shakespeare Company return to the country, (following their hugely well received debut last year with 'Macbeth'), for An Evening with "The Tempest", one of the Bard's most mysterious and magical comedies.


Tickets are limited as this one night only Gala performance event, hosted by American United School, is the culmination of a week long tour by the company around the best International schools in the country. Come and join a VIP audience for a cocktails and canapés reception (from 6.45pm) and then take your seat in the beautiful AUS Performing Arts Centre for an evening of brilliant live theatre performed by one of London's longest running Shakespeare companies. Curtain up 7.15pm.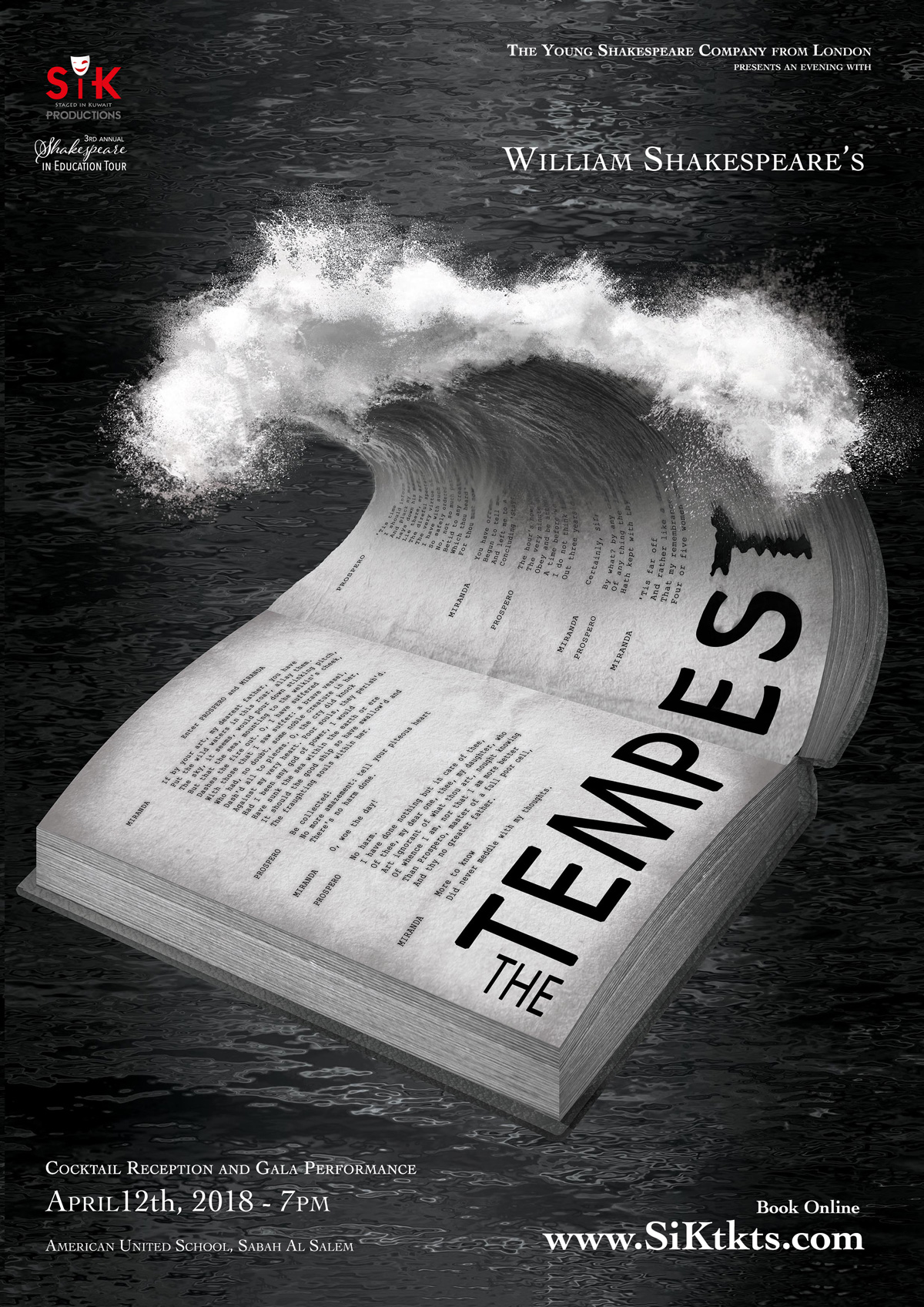 We really hope that you will join us for this extra special evening. Tickets are open to all (ages 13+) but seats are limited. Use our online booking portal, choose your favorites, and checkout securely through TAP Payments.


The Staged in Kuwait Productions Team