UPCOMING EVENTS FROM YOUR THEATRE COMMUNITY
After an amazingly well supported Welcome Lunch last Friday at our new studios in Argan Bedaya, our season kicks into high gear this week as DANCE, DRAMA and IMPROV classes for adults all start alongside our daily Kids Drama classes.


This September you can also join us for our first Improv Comedy Night of the year on Thursday 28th, and/or Audition or come and get involved at the start of a brand new show - PINOCCHIO, our December pantomime. To book tickets or find out more about these events and more click a link below.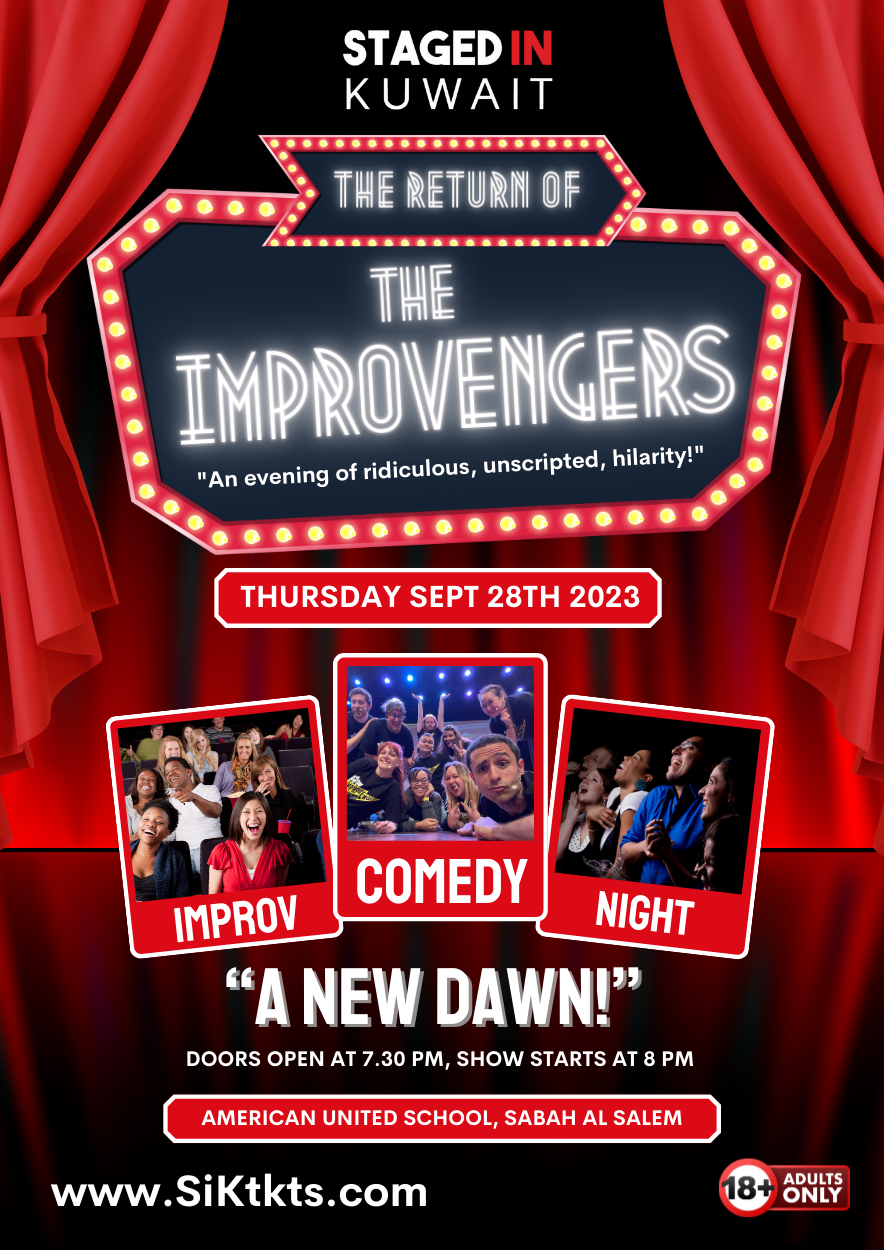 RETURN OF THE IMPROVengers
Join us for a night of IMPROV comedy on Thursday, September 28th, @8pm as the IMPROVengers re-assemble to find out if they've forgotten all their skills over the summer break! It's the perfect weekend unwind, or date night treat. A whole lot of fun and absolutely ANYTHING can happen!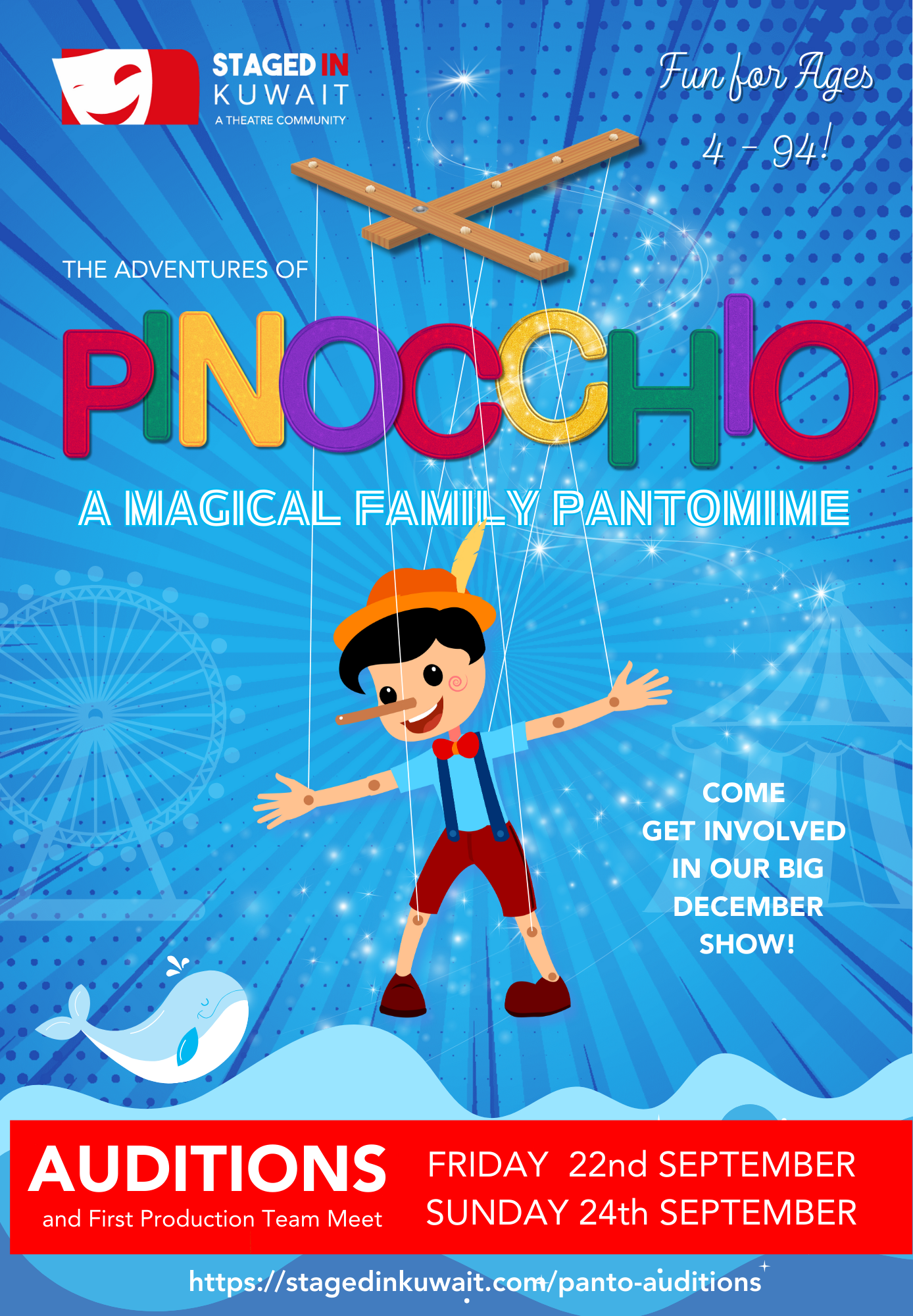 PINOCCHIO AUDITIONS
On Friday September 22nd we start auditions for Pinocchio, this year's December panto and we're looking for both wannabe performers and behind-the-scenes crew members for the show. Come join us! Audition or sign up and get involved with the Production Team.
We're Nothing Without YOU!
It's excitingly busy here at Staged in Kuwait but we can't do any of it without you. We hope you'll get involved, onstage, backstage, or from the audience this month. We're YOUR theatre community and we can't wait to welcome you to Season Twelve's activities.


Until next time - Break a Leg!


PS: Please share this newsletter with new friends or colleagues recently arrived to Kuwait. We rely on your word of mouth recommendations. Thank you!