IT'S TIME TO GET INVOLVED!
Hi [subscriber:firstname | default:Theatre-goer]!


Following a massive turn out of SIK's Welcome Lunch yesterday our Seventh Season gets underway this week with auditions for our Season Opener and the first meetings of the SIK SINGERS choir.


It's the perfect weekend to decide to GET INVOLVED in a new community activity that we guarantee will be a lot of fun!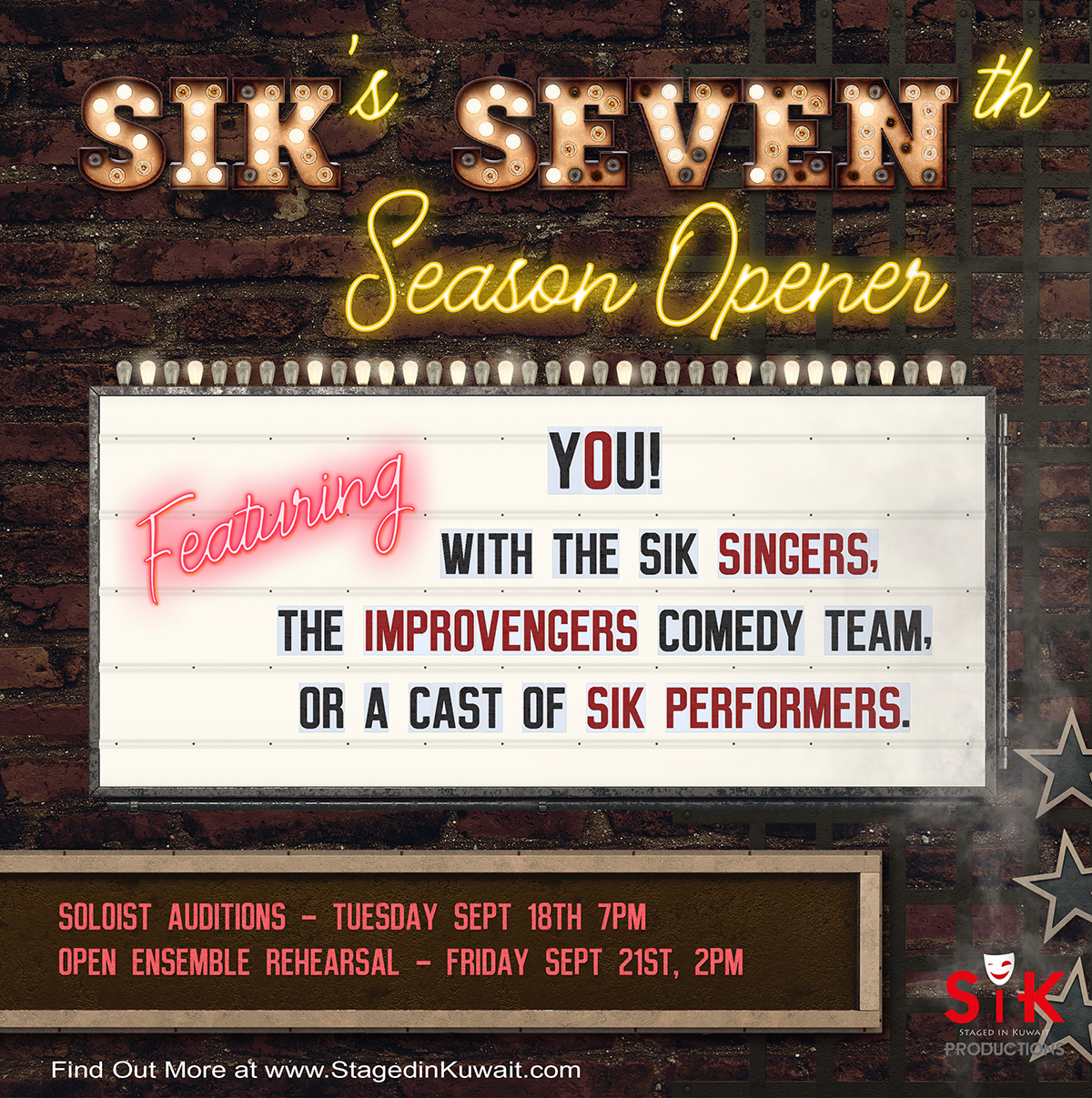 Come audition this TUESDAY (Sept 18th) to appear as a featured performer in our Season Opener, or join us on Friday (Sept 21st) WITH NO AUDITION and be part of the Ensemble for our Season Opener. Yes! No experience necessary. Everyone gets a part! Come get involved with minimal commitment! Find out more here.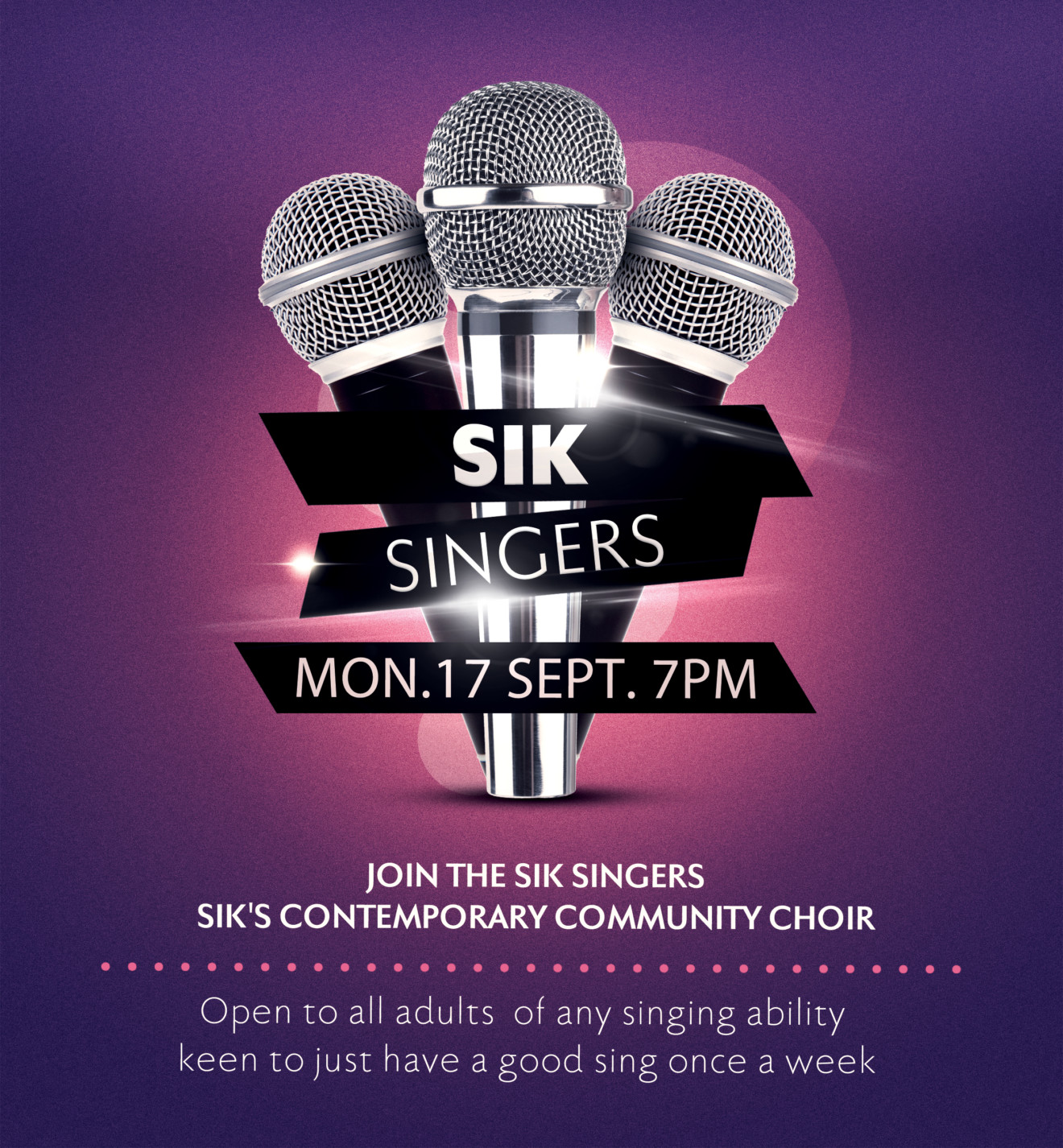 Come and have a weekly sing, joyous contemporary material, a lively atmosphere and a great new Musical Director! The SIK Singers are back and you can add your voice. NO AUDITION! Just turn up and sing on Monday nights starting this week (September 17th) Learn More Here: https://stagedinkuwait.com/2018/08/10/come-sing-in-kuwait/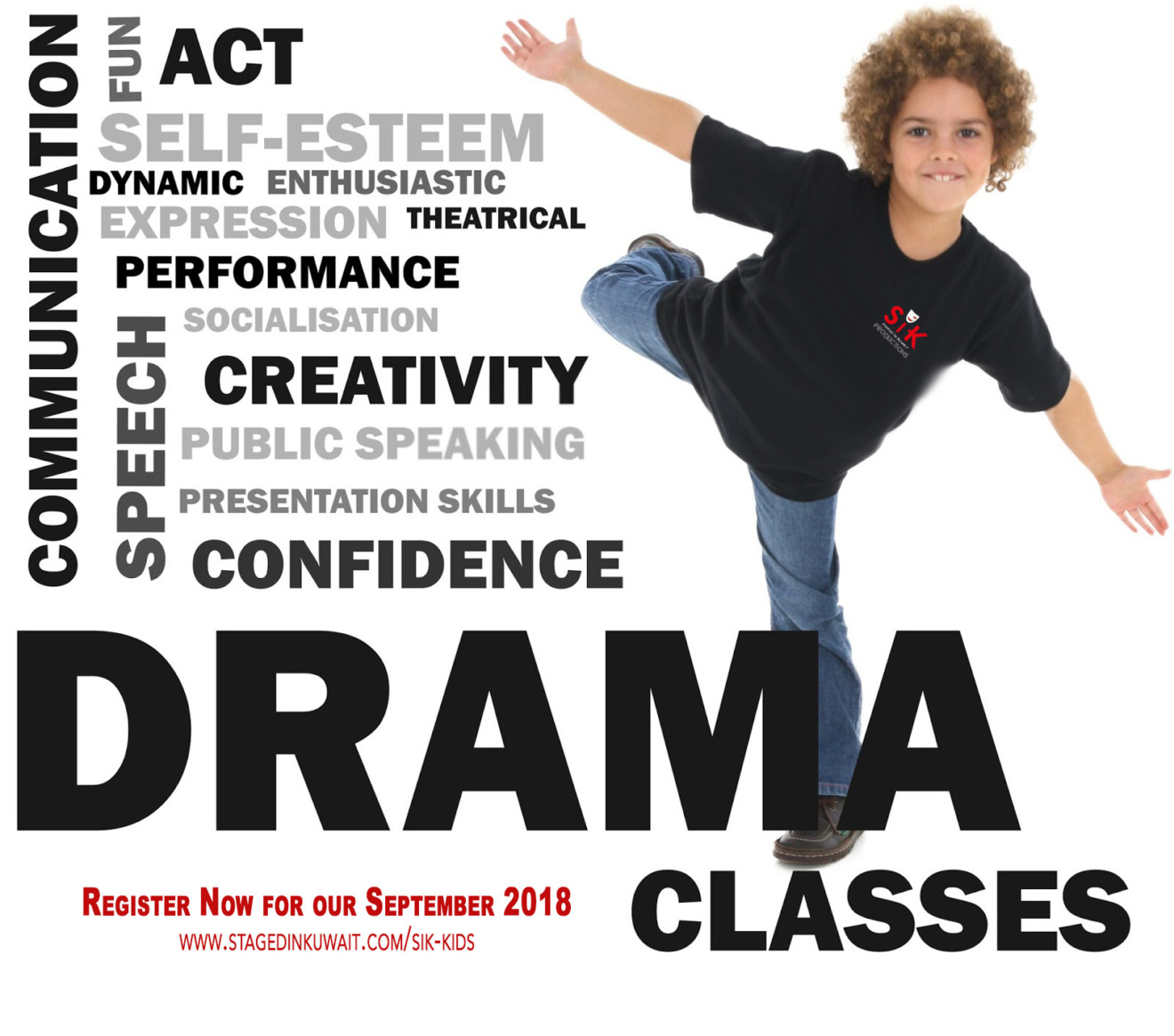 While our SIK KIDS drama classes start this week, our ADULT DRAMA class starts on September 24th and there are still a few open places. Come and learn the skills of Improvisation and grow your skillset as a performer. Classes meet Mondays in Fintas - Learn more here: https://stagedinkuwait.com/2018/09/14/acting-classes-kuwait-drama/
And Finally!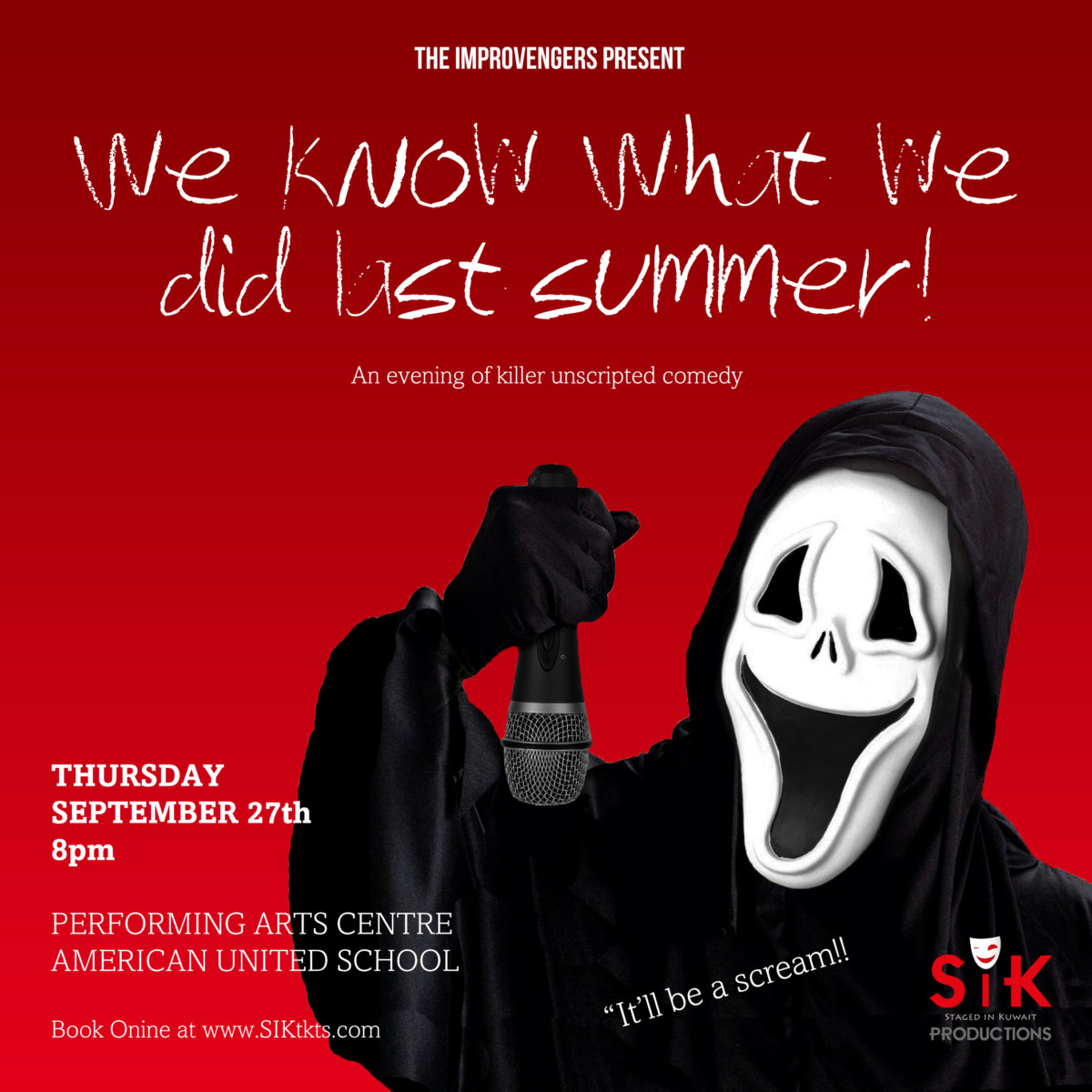 Finally, The IMPROVengers are back at it, creating an evening of unscripted fun on Thursday Sept 27th. Tickets are selling well, (open to all ages 18+) so don't leave it too late if you want to join us for the first laughs of the season! Use our online booking portal, choose your favorites, and checkout securely through TAP Payments.


We can't wait to see you this season. In the audience - or in our rehearsal studio - or both!


The Staged in Kuwait Productions Team