UPCOMING EVENTS FROM YOUR THEATRE COMMUNITY
We celebrated our tenth anniversary this past weekend with a fabulous Open Mic Night at the studio for members. 10 years of community theatre under the SIK banner. We are very proud to still have so much support, and thank you for your part in our continued success.


The season's momentum doesn't stop as we look ahead to November and December. The Improvengers are back on November 3rd with a night of unscripted Improvised Comedy, and then we head to Salmiya in December for Wizard of Oz, our traditional end of year pantomime. We hope to see you there!
THE IMPOVENGERS COMEDY SHOW
Come join the IMPROVengers on Thursday, November 3rd for another night of unscripted comedy at the stunning American United School auditorium.


Your suggestions will lead our improv team on an adventure that leads who know where!


Tickets are available now from https://SIKtkts.com starting at just 7.5KD


Come join us in December for a treat the whole family can enjoy! Our annual pantomime this year follows Dorothy along the yellow brick road but promises all the usual pantomime laughs, music, merriment and mirth. Bring the whole family and join us for a magical end of term treat!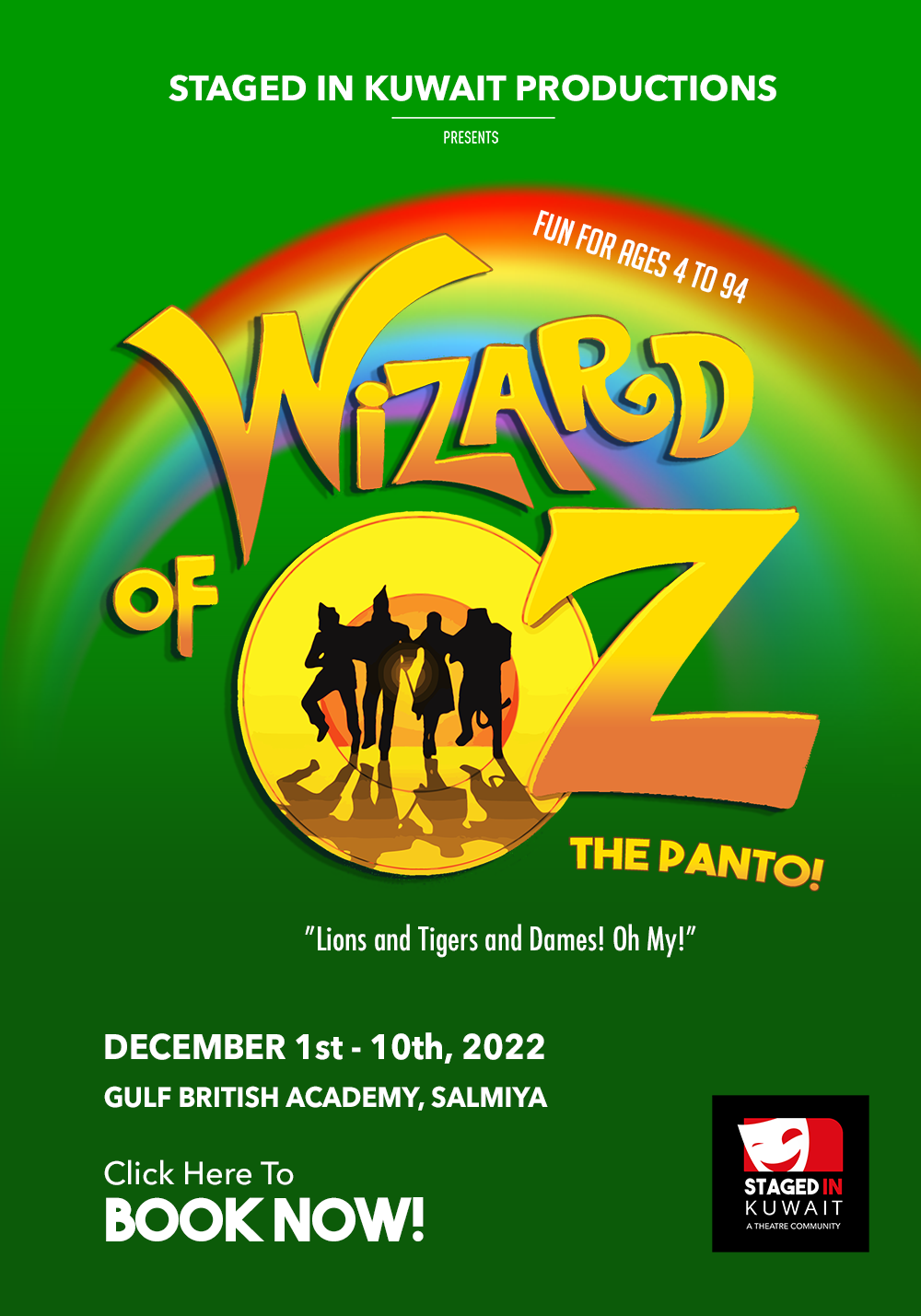 Suitable for: Ages 4 – 94
Running Time: 2.5 hours (including interval)
We are YOUR Theatre community but we need your help to spread the word about all our activities. Please share this email with friends and colleagues, especially new arrivals to the country. Your support ensures that we can continue to bring live, English-language, theatre events to the stages of Kuwait year after year.


Thank you for being a part of our community.


Founder and Artistic Director
Staged in Kuwait Productions