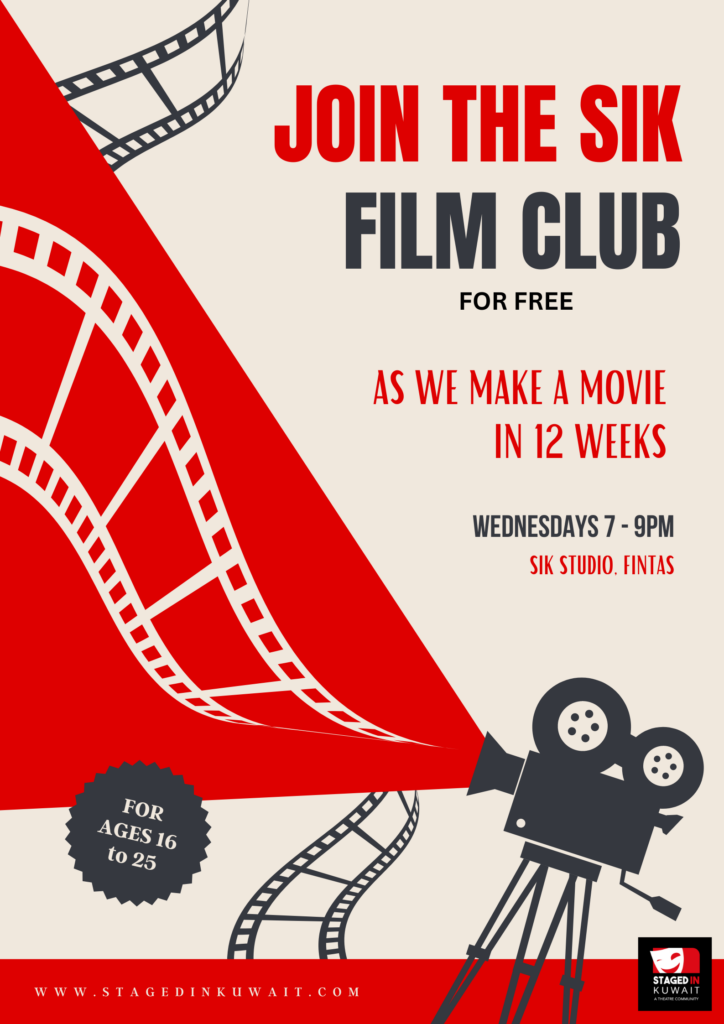 Between March and June Staged in Kuwait are offering those aged 16 – 25 the opportunity to join us on an exciting short film project. We have a script, written by a local artist, and our challenge is to pool knowledge, resources and talent to turn the script into a finished short film by the end of the season. Are you interested in joining us?
This activity is completely free to join and will start with regular Wednesday meetings from 7 – 9pm at the SIK studio in Fintas. 
Keen to act in your first movie, or learn how to direct, light or edit? SIK Film Club is a free 12 week course that starts with a script and finishes with a short film.
To find out more – sign up below. Limited places. 
First come first served!
Enter your name, email and your area of interest in film. (Acting / Directing / Camera-person etc.)