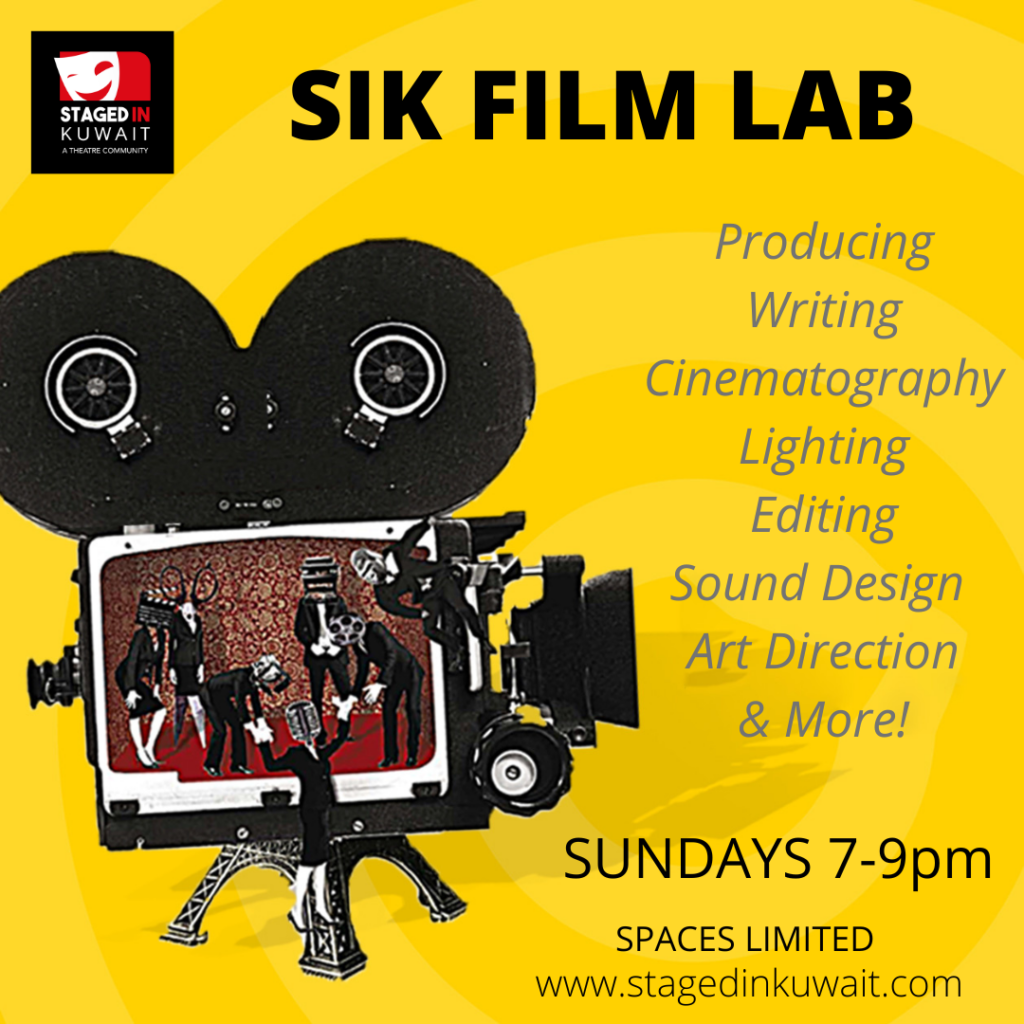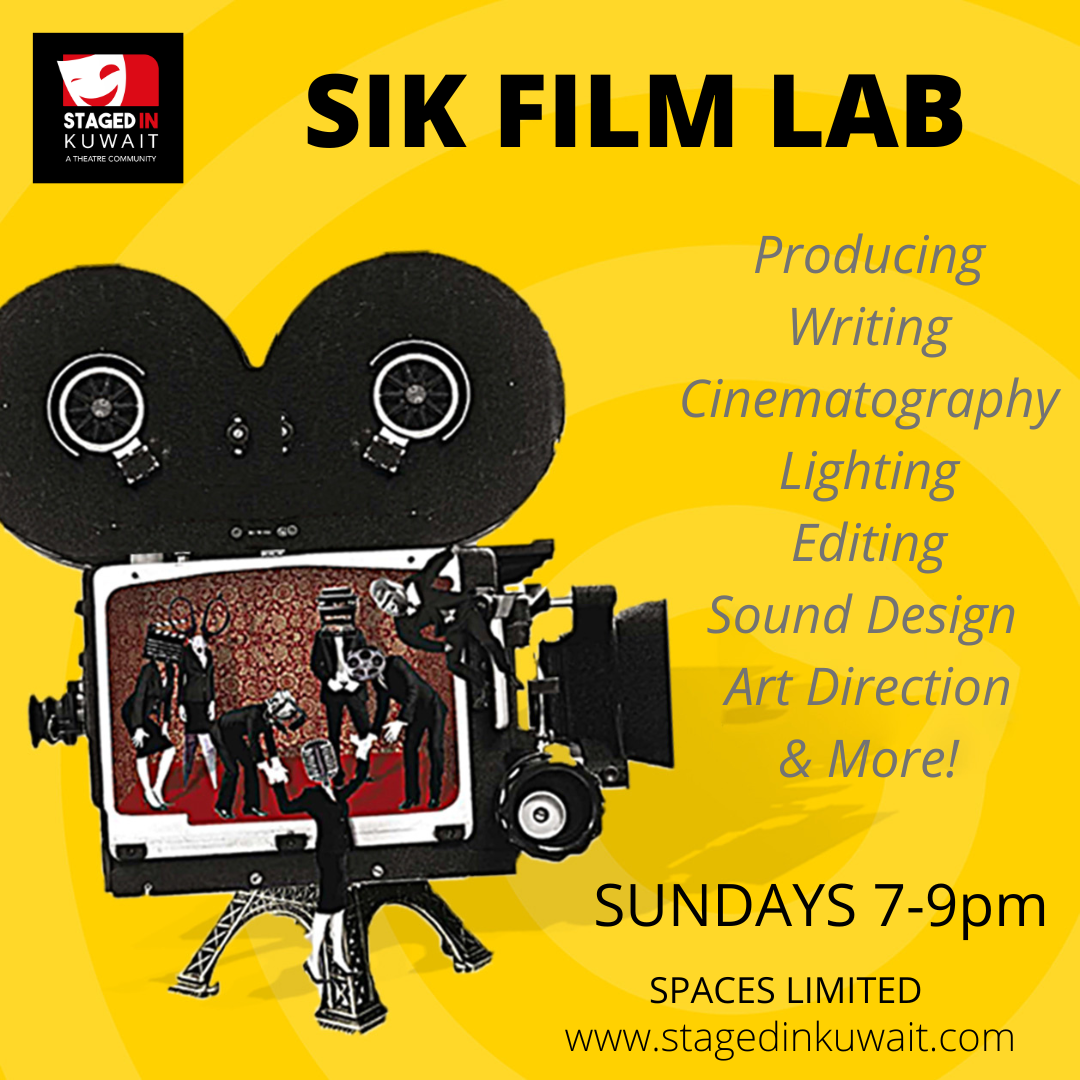 Sundays 7-9 pm starting September 11th, 2022 to June 15th, 2023
All you ever needed to know to become an independent filmmaker. A-Z Filmmaking + creating your own short film on a small budget. Now, more than ever people all around the world are communicating via Film. What used to be one of the hardest and most expensive art forms is now extremely popular and accessible.
You will need to know the basics before you venture into the industry, and for that, we've got you covered. Join the SIK Film Lab every Sunday evening from 7-9 pm, a 9-month program (September 11th -June 15th) where you will study:
Development:
How to turn an original idea you've had over coffee with friends into an industry-level screenplay.
Writing:
How to write a screenplay (short and feature-length). How to write exciting Plots, and plot twists, interesting multi-dimensional characters, and character arcs, visually stimulating scenes, and dynamic dialogue.
Producing:
What does a producer really do and how can you acquire the skills to produce your own film?
Cinematography & Lighting:
"I think the point of cinematography, of what we do, is intimacy. Is intent, is the balance between the familiar and the dream, it is being subjective and objective, it is being engaged and yet standing back and noticing something that perhaps other people didn't notice before, or celebrating something that you feel is beautiful or valid, or true or engaging in some way". Christopher Doyle In the Mood for Love
Learn how to think about shots, frames and how to light them!
Editing:
"The notion of directing a film is the invention of critics – the whole eloquence of cinema is achieved in the editing room."

Orson Welles
You'll learn how to use the software to edit your films, but also how to start thinking about editing in unique, creative, and visually stimulating ways.
Art Direction & Production Design:
Ever wonder why the films of the greats like Wes Anderson look so good? It's the Production Design. A good understanding of Art Direction can make your films shoot up from good to great!
Sound Design:
"Anything can become a musical sound. The wind on telegraph wires is a great sound; get it into your machine and play it and it becomes interesting". Hans Zimmer
You'll Learn how to capture good foley sound during production and how to create music and film soundtrack in post.
Marketing, Festivals & Exhibition
Ok, so you've made a film, now how in the world will you get it seen? Competing with thousands of filmmakers around the world isn't easy. Knowledge is power so at SIK Film Lab we'll give you all the knowledge we have.
Mentors
Led by filmmaker Dima Alansari, we've gathered a great team of film professionals & mentors who will guide you through this journey.
Fees
The course is divided into three sections and you can either pay for the entire course in one 450KD lump sum (10% discount) – or one section at a time.
Classes are 150 KD for every 12 week term.
What, When and Where
All classes take place at our rehearsal studio in Fintas, Block 4.
Pre-production (Development, Producing & Writing) Sept 11th- December 18th
Production (Art direction, Cinematography & Lighting) Jan 12th – April 9th
Post-Production (Editing, Color Grading, Sound Design, Marketing & Sales) April 30th – June 18th
The course is a mix of theoretical and practical information and you will end up with credits on a short film!
The Film Lab is suitable for students aged 18+
Spaces are limited so please sign up below (no obligation) if you are interested.
Sign up for the SIK Film Lab
Enter your name, email and any questions.
We are so excited to have you with us, in our first-ever SIK Film Lab!