JOIN US FOR ALADDIN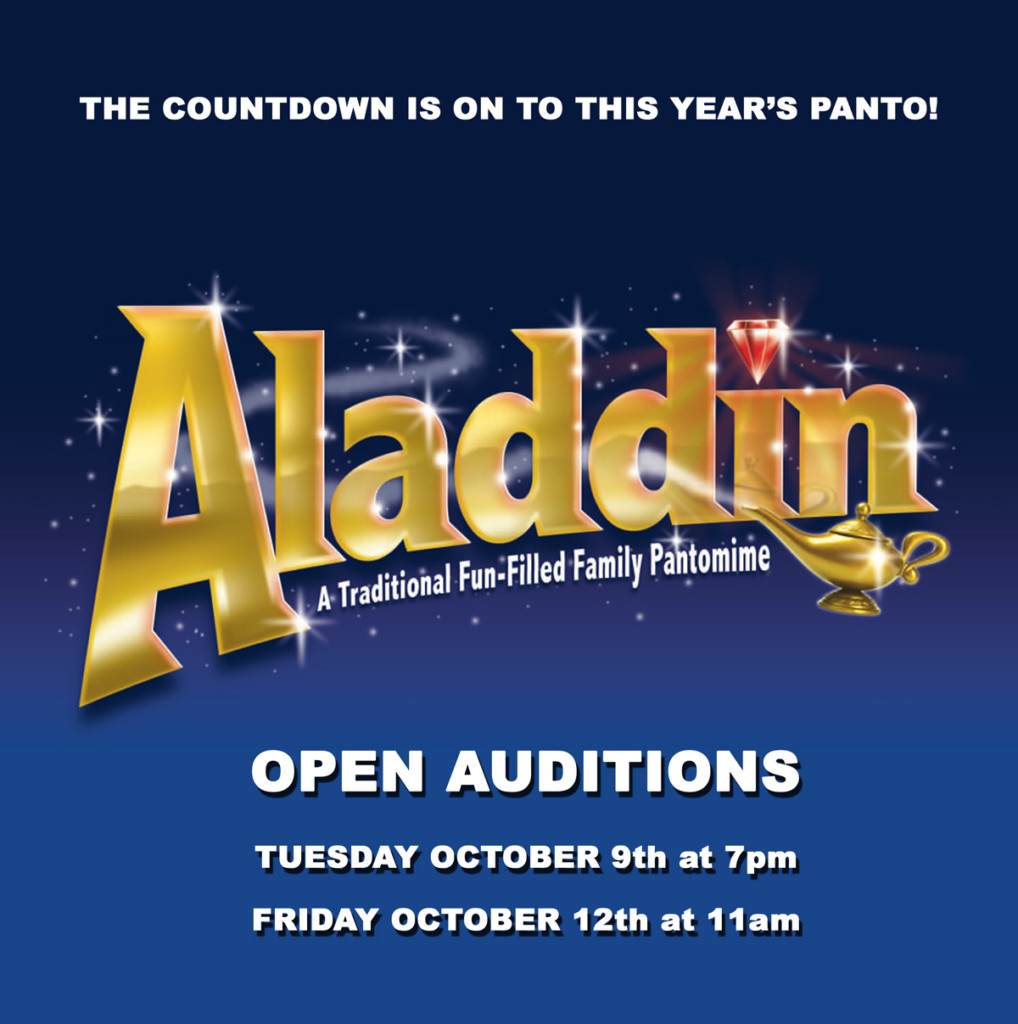 Pantomime is just around the corner and we will be auditioning for ALADDIN on the evening of October 9th and morning of October 12th at the SIK Studio, Fintas. (Add the dates to your diary now!) There is plenty of variety from genies to chinese cops. We will of course also need a Dame (Widow Twankey), a comic (Wishee Washee) and an Aladdin!
We also require an ensemble of singers/dancers so if you are not ready to take to the stage in a speaking role but would like to be involved (ages 18+) then please still come and try out.
WHEN:
Tuesday 9th October – 7pm – 9pm (Principal Character auditions)
Friday October 12th – 11am – 1pm (Principal Character and Ensemble)
WHERE:
The SIK Studio, Fintas (Map & Directions)
WHAT TO PREPARE:
You do not need to prepare anything. Just show up ready to sing and dance together with all auditionees at the start of the session. Those wishing to audition for principal characters will then be asked to stay on and read scenes from the script. You only need to attend one audition.
SCHEDULE
Principal Characters will rehearse Sunday and Tuesday evenings from October 21st (7pm – 9pm)

Full Cast (including Ensemble) rehearsals will be Fridays from October 26th to November 30th – 2pm – 6pm.

Show week commences November 30th with rehearsals every night (at least for main characters) until opening night December 5th.

Performances run Dec 5/6/7/8
QUESTIONS