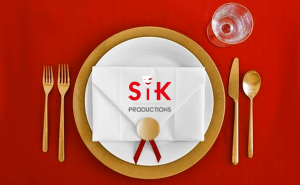 Come meet the team and talk about the season ahead. Join us for a free lunch and find out how you can get involved this season. We'll talk you through the SIK activities including choir, pantomime auditions, and the Comedy Team. We will also discuss the season of shows and how you can get involved, onstage or off.
Whether you are a singer, dancer, actor, comedian, seamstriss, painter, potential director or any of the other jobs that help keep a community theatre running – we hope to meet you at this event on Saturday September 17th as we introduce our new season.
Let us know you're coming so we can cater correctly.
Date: Saturday September 17th: 12.30pm – 3pm
Location: The SIK Welcome Lunch will be held at the SIK Studio, Fintas (map)
The event will be catered so please let us know you're coming using the form opposite.