COME TRY OUT FOR THE SIK COMEDY TEAM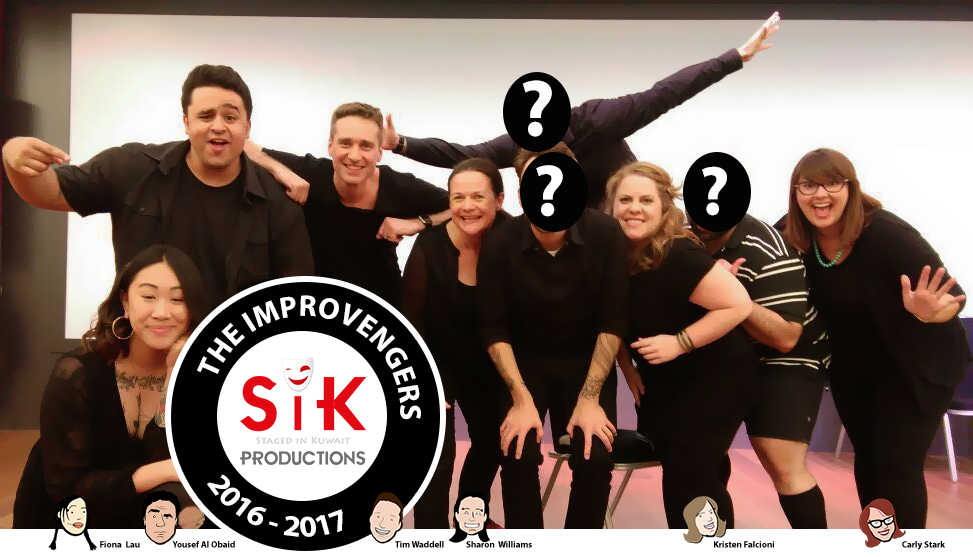 Love making others laugh? Then we may have the perfect opportunity for you as we need to recruit at least three new members for the season's COMEDY TEAM. Try outs will be held on Wednesday September 21st from 7pm – 9pm.
We are looking for performers who are not shy and are interested in joining our established Improv Comedy team. Experienced in improv or brand new to the genre of improv comedy – it doesn't matter!
Performers with previous stand-up or sketch writing experience are also welcome to come and try out as during the course of the season we have five Comedy Nights planned which will be a mix of improv, sketch and stand-up comedy.
Regardless of your experience level, if you love comedy and would like to try out for a place in this season's line up please get in touch, or come along on Wednesday September 21st for our open workshop audition.
WEDNESDAY SEPTEMBER 21st – 7pm – 9pm
Please arrive promptly at the advertised start time. This is an open workshop/audition. Everyone will be involved in group improv exercises.
Auditions will take place at the SIK Studio in Fintas. Click here for a map.
Street address for those arriving by taxi is Fintas, Block 4, Street 1, Villa 74
Just yourself and comfortable clothes that you can move around in, and won't get ruined doing floor work.
(Stand-up comics and Sketch writers please bring some examples of your work and/or be prepared to do a short set.)
Our auditions are kept informal so don't be nervous. We are a friendly team and look forward to seeing you. Following this workshop session places will be offered to those who we believe will best fit into our Comedy Team for the season ahead.
Improv Comedy is not just about being funny it is about learning and applying techniques that allow performers to build scenes that have comic potential. Our Comedy Team meets weekly, on Wednesday evenings, and works together to build rapport with each other and the required skillsets needed for successful improv performance. This is all done through game play and exercises. Meets are always fun with everything from singing to games of tag! Performances are bi-monthly or more frequently based on the calendar.
See an example sketch below from one of last year's shows.