SING WITH KUWAIT'S CONTEMPORARY SHOW CHOIR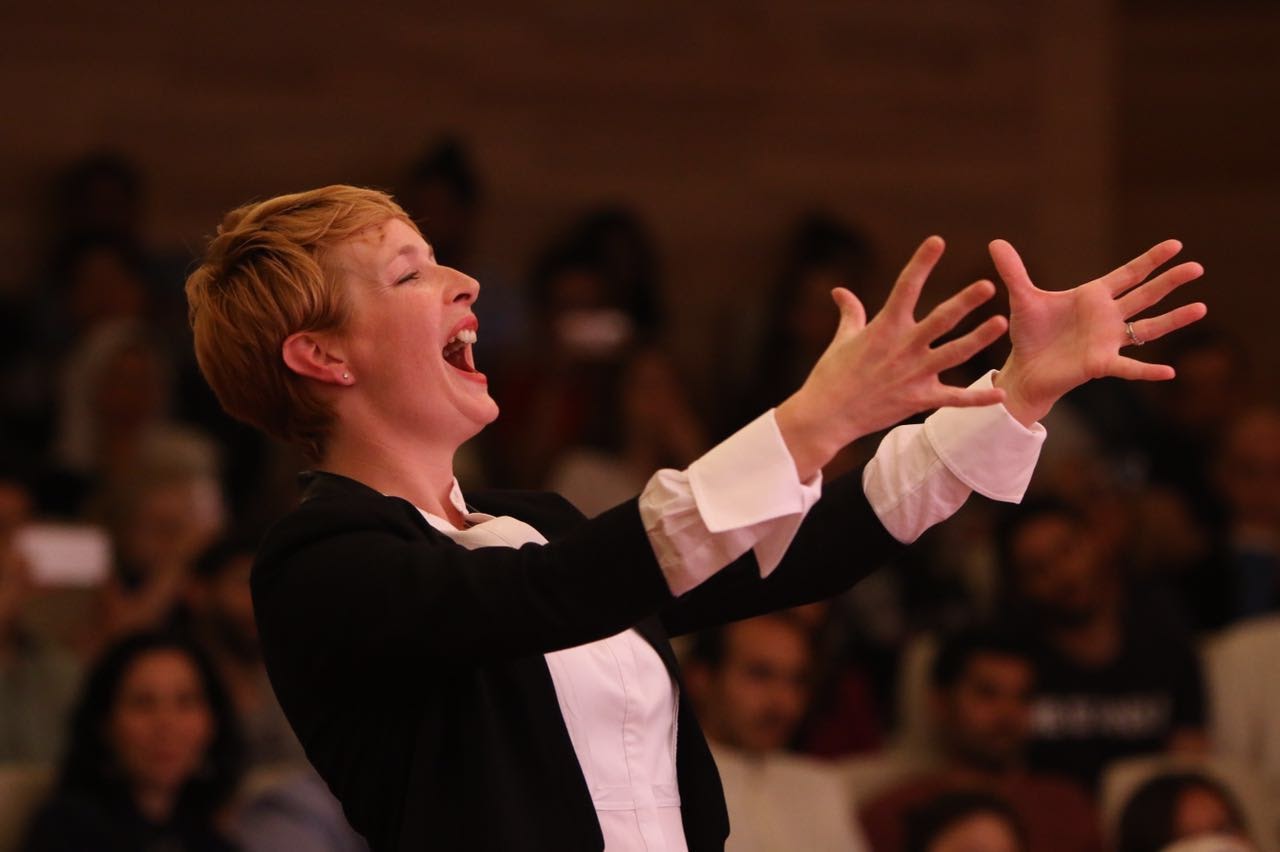 Are you looking for an opportunity to get involved in a fun and rewarding weekly activity? Come meet new people, learn new skills and participate in an activity that has been proven to be good for the body, mind and soul. Communal Singing.
SING in Kuwait is Kuwait's only contemporary show choir and we would love to add YOUR VOICE to the chorus. Meeting every Monday evening in Fintas, the SING chorus aims to be a contemporary choir that builds a repertoire of popular music including chart hits, classics, and theatreland favourites – sung in two, three and four part harmony.
We will next be opening our doors to new singers (of all ability) in January 2017 following our seasonal concerts in December. Come and join us!
SING in Kuwait aims to fill a gap in the market for a fun, contemporary choir for those who want to meet socially with other singers and create a fun, 'theatrical', show choir.
Every Monday night – 7pm – 9pm
Weekly rehearsals are on Monday evenings. A full calendar of SING rehearsals will be provided on the first session and can be viewed from our Sing Rehearsal Calendar.
SING! rehearsals will be taking place at our rehearsal studio in Fintas.
Enthusiasm
Whatever voice you have!
A folder to keep your music in.
A pencil to annotate your scores.
Friends if you have any. If not we will provide new ones!
The choir repertoire focuses on classic pop & musical theatre genres. We will not be performing large scale classical chorus works as Ahmadi Music Group already exists for singers who enjoy that challenge .
The types of choral arrangements we will look out during the season include:
Dream A Little Dream of Me
O Happy Day
The Teddy Bears' Picnic
Life on Mars
Seasons of Love (from Rent)
Hallelujah
I Believe I Can Fly
Wouldn't It Be Nice
The Rhythm of Life (from Sweet Charity)
When I Grow Up (from Matilda)
Fever
The Girl from Ipanema
Sit Down You're Rocking The Boat (from Guys and Dolls)
Seasonal, Christmas favorites